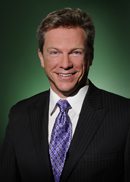 The recent disappearance of a senior with dementia from her care home, and her subsequent death from hypothermia is a tragedy. Care givers know how difficult it is caring for the elderly, youth or anyone suffering from mental health or addiction issues. There are no simple answers to complex care issues.
The public's perception of these events, filtered through the media, can be damaging to the care home directly involved and, by extension, to the entire seniors care sector.
For example, here is a real-life scenario that helps to illustrate exactly what I mean.
 In this particular case, a senior went missing around 9AM. The police and search and rescue immediately got involved, as did the media. The following day, the story was on all major TV, radio and newspapers, with no comment from the care home operator.
 The first response from the care home operator came two days later, via e-mail, after the senior's body was found. A spokeswoman for the company said they would not comment on her death.
"Out of respect for the family's privacy, we cannot discuss any additional details but can say that we are conducting an internal investigation of this matter and continue to take every precaution to maintain the safety of all of our residents."
An email?
The following day, the home was deferring questions to its US office. A senior executive said—in another emailed statement—that the company was investigating the senior's death and couldn't comment because of privacy concerns.
"We are deeply saddened by the loss of one of our residents," he said. "Our heartfelt sympathies go out to her family and friends during this difficult time."
One month after the senior wander from their care setting, there is still no statement or acknowledgement of the tragedy on the company's website.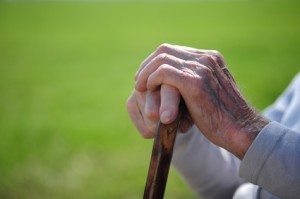 From a public perspective this response is too little and too late. Long delays suggest no concern for the individual, the family, and others in the community. And, to respond to a major crisis such as the death of someone in your care via emails lacks compassion and credibility.
Ask yourself this: if your loved one was a resident of this care facility or was considering becoming a resident, would the handling of this crisis make you reconsider the care home as a safe and reliable setting?
Those of you inside the seniors care business may have a glimmer of the pressure the care home's staff would be facing. There should be operational crisis plans implemented, a team to manage the situation and coordinate with external agencies like the police, search and rescue, health authorities, and the sudden involvement of head office.
But what of the crisis communications plan?
In the midst of a major crisis, it is almost impossible to formulate a public response, craft the public messages, identify and communicate with all the important stakeholders, decide who will manage the media inquiries and then step in front of the cameras to deliver a calm, sincere message without a plan.
This is where Crisis Communications Planning is critical. A plan should:
Outline critical response timelines
Establish a command centre and requirements
Identify potential crisis and issues and rate those by impact and likelihood.
Incorporate draft templates for holding statements, press releases, advisories and press conference invitations
Include updated media distribution lists
Incorporate 'dark page' readiness for the website communication
Integrate social media readiness
Include Crisis Management checklists to manage a crisis successfully.
A Crisis Communications Plan will allow a company to respond within the first 30 minutes of a crisis, and smoothly manage the crisis for as long as it—and the media cycles—continue. Essentially a Crisis Communications Plan is insurance for your corporate reputation and worth every penny in the event a crisis hits.
Ideally, a Crisis Communications Plan should be tested with the crisis management team annually to ensure readiness.
Ask yourself: Do you have a solid Crisis Communications Plan? When was the last time it was updated? Have you tested it alongside your operational crisis plan?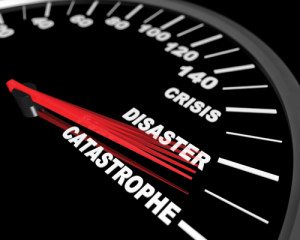 Much in the seniors care sector rides on your reputation: prospective clients choosing you, regulators having faith in your abilities, the community supporting your new or expanded developments and current and future employees choosing to work for you.
Insure your reputation in times of crisis. It is much easier to manage your reputation through a crisis than to try and rebuild it after.
Contributed by Michael Davis who is a Partner with Reputations (BCCPA corporate member) which builds and tests crisis communications plans and has won several awards for their work in crisis management on                       behalf of their clients.