MEMBER ONLY: The BC Government has enacted three changes to the Residential Care Regulation regarding incident reporting in an effort to better document incidents of choking and inter-resident aggression within care homes. Accurate identification of these incidents, as well as patterns of incidents, will better enable caregivers to plan for safe and appropriate care and accommodation, and to develop preventive strategies to minimize risk of harm.
As of December 1, 2013, the following amendments to the Residential Care Regulation have taken effect:
The definition of "choking" has been amended to require facilities to report incidents of choking where first aid practices were https://bccare.ca/wp-content/uploads/2022/08/medcare-img22.jpgistered (such as the Heimlich manoeuvre).
A new reportable incident category entitled "aggression between persons in care" requires facilities to report aggression perpetrated by one person in care toward another person in care if the aggression results in an injury that requires first aid, emergency medical care, or transfer to hospital.
The existing definition of "aggressive or unusual behaviour" has been modified to set apart incidents of resident to resident aggression, so that these are not double counted along with the newly developed category of "aggression between persons in care." Any behaviour that results in an injury to another person in care will now be reportable, whether or not it has been previously assessed in the residents' plan of care.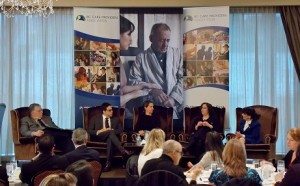 The amendments follow an exchange between Minister Terry Lake and NDP MLA Katrine Conroy in late July, regarding province-wide reporting of inter-resident aggression.
A topic of growing importance and relevance to the sector, inter-resident aggression was featured as the focus of our first Care to Chat session in November. "We were able to bring together key experts within the field and discuss this important topic," says Heather Campbell, Director of Policy and Research. "As detailed and accurate reporting is the first step in preventing future incidents, these new amendments to the Residential Care Regulation reporting procedure represent an important part of the overall strategy in managing aggressive behaviour."
The new changes have taken effect as of December 1, 2013. For more information about the amendments, click here.