Member Profile: Devji Family champion "hugs not drugs" philosophy
The BCCPA will be profiling our members and helping to provide you with a better perspective of BC's care providers. In the first set of profiles, we delve more deeply into many family-owned and operated care homes. This profile focuses on the Devji family and Delta View Habilitation Centre.
——
In 1976, East African immigrants Jane and Amin Devji and their partnership group started what became known as the Ladner Private Hospital, a small nursing home previously known as the Delta Private Hospital. Their original acquisition of the property was inspired by the vision that they believed they could offer a new standard of care if they owned a care facility themselves.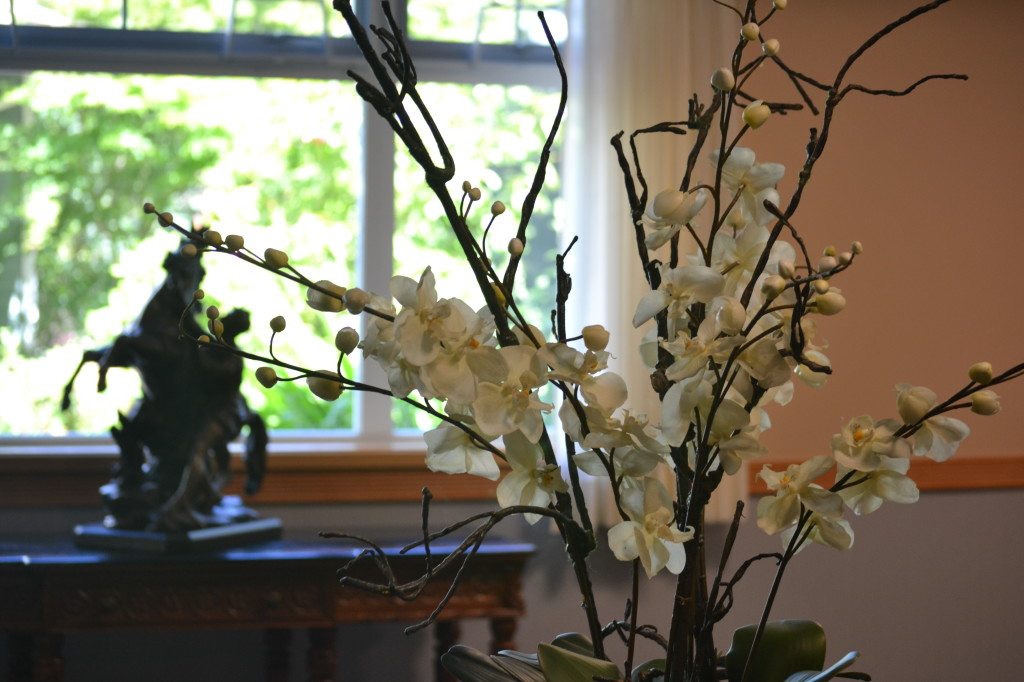 Before coming to Canada, Jane, a Registered Nurse by trade was working in Nairobi's Kenyatta Hospital Pediatrics Unit while her husband Amin, was an employee of the BBC working in communications. After immigrating to Canada in 1975, and working for other employers, an opportunity arose to acquire a small private nursing home in East Delta BC. After settling into the newly branded Ladner Private Hospital, The Devjis and their partners immediately began renovations on the building. With Amin a quick learner and anxious to improve the facility, they soon added a full service kitchen as well as an additional wing to better serve their tenants.
Their 2 sons, elder son Salim and younger son Aly, both grew up with the facility. Salim when not in school was helping make beds, and Aly, from the age of just 10 days old, truly grew up within the walls of the Ladner Private Hospital where he was brought to work with his parents and spent much of his childhood with the residents and staff.
"I was raised in some cases by residents that had dementia, but back then nobody really knew much about it. So in the late eighties, my parents, by then the sole owners of the organization, set about designing the Delta View Habilitation Centre, " Aly explained. "It was purpose-built for Alzheimer's disease and related Dementias. It was supposed to be a home for people that didn't fit in the other care facilities because they weren't with people that had the same amount of needs."
Jane, who is referred to by her staff as Mrs. D, had strong beliefs regarding physical restraints used against residents. After travelling the world and viewing other facilities, both she and Amin were inspired to create a specialized policy that would fully support the resident's freedom to move.
"Many facilities now use a freedom of movement policy as opposed to a least restraint policy. Some facilities still use restraints per se," said Aly. "But at Delta View, within the entire 292 bed Campus of Care, we don't use physical restraints."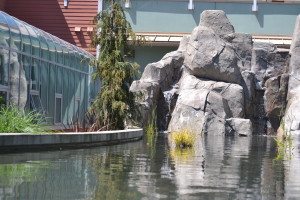 Every detail of the construction of the 80 bed Delta View Habilitation Centre became a family affair. At the age of 18, Salim who was working with the Framing Subcontractor was promoted to be the foreman of the job site, assisting his father Amin who acted as the General contractor. Young Aly even worked on weekends and on his days off helping to clean the job-site and witnessing firsthand the managerial skills and creativity that his family needed to ensure a project of that nature was delivered as designed, on time and on budget.
Almost immediately after opening their doors, the Deltaview brand began making a name for itself and the level of care they offered. From previous experiences with the Ladner Private Hospital as well as word of mouth, their reputation became well known. Even the staff became more of a family together than simply employees of an organization.
While Jane takes on the role of the Administrator and figurehead of the organization, her husband Amin takes a more behind the scenes role, as the Head of Operations. Salim completed his degree in computer sciences and works with his father to keep the technical aspects of the facility running smoothly. After studying business and hospital administration, Aly began focusing his attention on the human resources and administration aspects while working hand in hand with his mother.
Both of the brothers married and their spouses fully support the work being done as well. Salim's wife, Shahida, heads up the therapeutic services department for residents. While Aly's wife, Shahilla, has primarily been busy taking care of their newborn son, but can be often seen assisting on various projects and what not.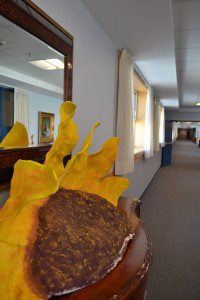 Although each member of the family has found a role that suits their particular skills, their experience working together for years has allowed them to be versatile.
"My brother and I try and compliment the nursing and clinical skills that we have on the team, focussing on enabling and empowering our team to achieve our mission and vision" said Aly.
Looking to the future, Delta View had chosen to redevelop their original 65 bed Ladner Private Hospital facility, in order to give their residents a more spacious comfortable luxurious home-like feel. They wanted to create a place where they themselves and their family would be happy to reside one day. The result was the 212 Delta View bed Life Enrichment Centre.
"A place where they would feel comfortable and safe and where they could achieve high quality health care," explains Aly.
Through their contract with Fraser Health, Delta View Life Enrichment Centre not only provides funded complex care to 150 residents, but also had begun offering peritoneal dialysis through specialized state of the art facilities built into 12 of their patient's rooms. They have even built an entire 9-bed wing equipped to offer hemodialysis to those living in the area. The hemodialysis wing has yet to be approved for usage and sits empty waiting to offer services to those that would otherwise have to journey into Vancouver, Surrey or Richmond for treatment.
The choice to maintain such a high standard of care has not been without its challenges for the company. As in every aspect of the health care system, finances approved through the health authority do not always match up the costs of offering high levels of care.
"Due to financial implications the mental health program was transferred out along with all the residents that were cared for at the Delta View Habilitation Centre," Aly explains.
Mental health clients including those from Riverview that needed behavior stabilization care were able to acquire that care at Deltaview before being discharged to other residential care facilities. The mental health wing was in service from 2007 until early 2013, when health authority cutbacks intervened.
"We are aiming to revitalize and refresh the Delta View Habilitation Centre to provide high quality residential care to both Dementia and Complex Care residents," Aly said.
The staff of Delta View has accepted the challenge of maintaining an exceptionally high level of care to their residents. Many are long standing employees with a few that have been with the company since 1979. The family has always put the needs of their residents and staff first and foremost before themselves. As a result they continue to this day to grow and evolve their services and diversity of care.
"We know we still have a lot of work to do and we are committed to continuing that work. We hope to be continuing that work and making improvements, enriching the lives of those we serve and those who serve with us each and every day," Aly explains. "Our goal is to provide what people need each and every day and exceed their expectations and meet their unmet needs."