The B.C. Seniors Games, which showcase active and healthy adults age 55+, were held in Kamloops this year from August 20-24. The Games are an annual multisport competition with a mission: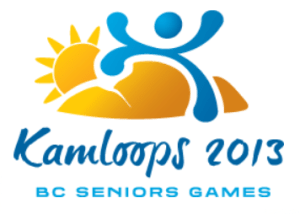 To promote active participation by seniors in sport, recreation, fitness, culture and self-education;
To demonstrate the values and abilities of seniors and create an awareness of their contribution to the Canadian lifestyle;
To encourage physical, social, and creative achievement through participation and friendly competition;
To engender a sense of community spirit by providing the opportunity and catalyst for bringing seniors, their families, and community at large, to participate in the BC Seniors Games.
Kamloops hosted over 3,700 participants in 25 different sports and activities, including cycling, archery, tennis, hockey, swimming, athletics, slo-pitch, darts, horseshoes, curling, golf, bowling, whist, cribbage, bridge, pickleball, equestrian, mountain biking, soccer and dragon boat.
The Fraser Valley won the overall medal haul, with 373 medals throughout the five day event. The Lower Mainland was second with 285 medals, and the host, South Central, finished third with 276 medals.
The 2014 Games will be held in Langley next September.
For more information, including event photos and how to participate, visit the B.C. Seniors Games website.