The BC Care Providers Association hopes you can join us for our second informational teleforum on Tuesday, May 21 at 11:00 a.m. — with a focus on setting the stage for the new SafeCare BC.
BC Care Providers Association (BCCPA) wants to provide you with a more direct update on the plans for the BC Continuing Care Safety Association, provide an opportunity for you to ask questions you may have, and discuss more about what we can learn from the Alberta Safety Association's successes.
During this 60-minute BCCPA teleforum we will discuss the points below plus field your specific questions:
Where are we at with starting the safety association?
What are the BC safety training priorities?
What can BC learn from the programs the Alberta Safety organization has seen to make the biggest difference for lowering premiums?
What's worked for BC organizations to improve safety?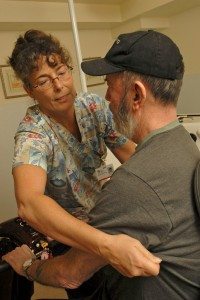 In preparation for above, please complete the brief online survey to help the new Safety Association start learning more about its members and your training priorities.
You can also learn more about the project which is being led by BCCPA with the support of funding provided through the Canada/BC Labour Market partnership agreement.
Registration Information
When: Tuesday, May 21 at 11:00 am Pacific time.
Fee: No charge
To register, please email me@conduitcoaching.com
Recording is available after the BCCPA/Conduit Coaching teleforum… but you must register for this teleforum to receive it.