Delegate registration for the 2018 BCCPA Annual Conference now open!
BC Care Providers Association is pleased to announce that delegate registration is now open for the 2018 Annual Conference to be held in Whistler from May 27th to 29th. 
Last year's Annual Conference, which celebrated BCCPA's 40th anniversary, sold out with over 500 service providers, commercial delegates and exhibitors in attendance.
The 2018 conference theme Shift Happens! will zoom in on the global shift in the model of care from acute to home and community.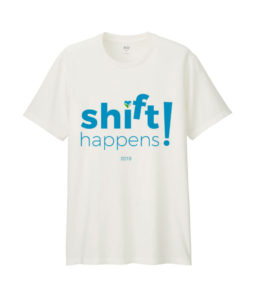 "The 2017 conference set the bar quite high, but we're confident this year's event will be just as impressive," says BCCPA CEO Daniel Fontaine. "We're excited to host delegates from all over the world for three action-packed days of engaging workshops, networking events, and a dynamic trade show at the continuing care sector's premiere event."
By exploring best practices and new models of care and technology, the 41st Annual Conference will highlight ways to support the shift in the continuing care sector, and explore how a culture of innovation through new technologies and person-centered care can preserve quality of services, access to services and equity of health outcomes.
Shirlee Sharkey, President and CEO of Saint Elizabeth, will be the opening keynote speaker at the event, and motivational speaker Jody Urquhart will deliver the closing keynote.
Over 260 key decision-makers, including owners, operators, senior management and board directors from the continuing care sector, are expected to attend the event.
Early bird rates are available until March 31st for BCCPA service provider members and health authority/government delegates. Please find fees listed below:
BCCPA service provider members: Early Bird $750 | Regular $850
Non-member: $1,500
Non-exhibiting commercial member: $1,500
Health authority/government: Early Bird $750 | Regular $850
Registration closes May 18th 2018.
Sponsorship Opportunities
Our 2018 Sponsorship Prospectus can be found here.
Thank you to the following sponsors:

Title: Handicare (formerly Angel Accessibility Solutions)
Platinum: Essity
Gold: Medical Pharmacies, CareRX, Rexall Health Solutions, ArjoHuntleigh and Telus Communications
Silver: Remedy's RX , FortisBC, Scout Technology Guides, Cardinal Health, Point Click Care, Medisystem, Extendicare Assist and St. Elizabeth
Hotel Reservations Now Open
BC Care Providers Association is pleased to offer special rates for our conference attendees at the Fairmont Chateau Whistler. To book your stay, please click here.
Guests may also call the In House Reservations Department at 1-800-606-8244 to make their reservations. Callers should identify themselves as being with the BC Care Providers Annual Conference or provider the group code 0518BCCA_001 in order to receive the group rates. The discounted rates are limited and available only until April 26th, 2018.
For more information, please visit our Annual Conference page.