BC Care Providers Association is pleased to announce Shirlee Sharkey, President and CEO of Saint Elizabeth, as the keynote speaker for the 2018 Annual Conference titled "Shift Happens!"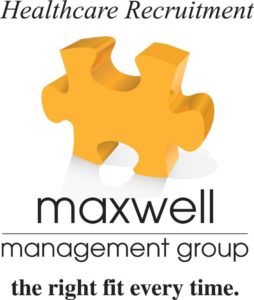 "Shift Happens!" will zoom in on the global shift in the model of care from acute to home and community. By exploring best practices and new models of care and technology, 41st Annual Conference will highlight ways to support this shift, and how a culture of innovation through new technologies and person/resident-centered care can preserve quality of services, access to services and equity of health outcomes throughout the continuing care sector.
"On behalf our board and the team at BC Care Providers Association, I am excited to announce that one of Canada's great thought leaders in continuing care Shirlee Sharkey is our #BCCPA2018 keynote speaker," says BCCPA CEO Daniel Fontaine. "I know Shirlee will inspire our hundreds of delegates with her words in Whistler at the start of our conference."
Sharkey is a leader in our country's home care sector, and she will speak about how the future of care will be influenced by new technology.
"The digital age has hit the health care sector like a tidal wave, with countless new technologies appearing on the market daily. This shift is creating incredible possibilities to provide services on demand to people as they age or their health needs change, instead of moving them to a higher level of care," says Sharkey.
"I like to call this the 'a la carte' approach to aging."
Saint Elizabeth is a national social enterprise providing home care, health solutions and education to people where they are and when they need it. Under Sharkey's leadership, the not-for-profit charitable organization has enjoyed exponential growth and expansion, and facilitated transformative solutions in areas such as Indigenous health, end of life care, and caregiver wellness and support.
Today, Saint Elizabeth delivers 20,000 care exchanges daily through its team of 9,000 leaders and professionals.
Active in public service, Sharkey is the current Chair of Excellence Canada and a board member of the Canadian Centre for Aging and Brain Health Innovation. She is also a member of the MaRS EXCITE International Advisory Council. Sharkey shares her knowledge and passion for social innovation as an Adjunct Professor at the University of Toronto's Lawrence S. Bloomberg Faculty of Nursing and the Institute of Health Policy, Management and Evaluation.
Sharkey has received many accolades and awards throughout her distinguished career, including the Queen Elizabeth II Diamond Jubilee Medal for service to Canada, and being named one of Canada's 100 Most Powerful Women by the Women's Executive Network. In 2017, she was presented with an honourary Doctor of Laws degree from the University of Ontario Institute of Technology.
About BCCPA's Annual Conference
Inspiring and motivating workshops, high-profile opening and closing keynote speakers, engaging networking events, and a dynamic tradeshow make the BCCPA annual conference the premier event to promote your goods and services. Our 2017 Annual Conference had a record attendance with over 500 service providers, commercial members and exhibitors, and community service groups from across Canada and beyond.
The BCCPA is now accepting applications for presenters for the 2018 Annual Conference.
Visit our Annual Conference page for more information.