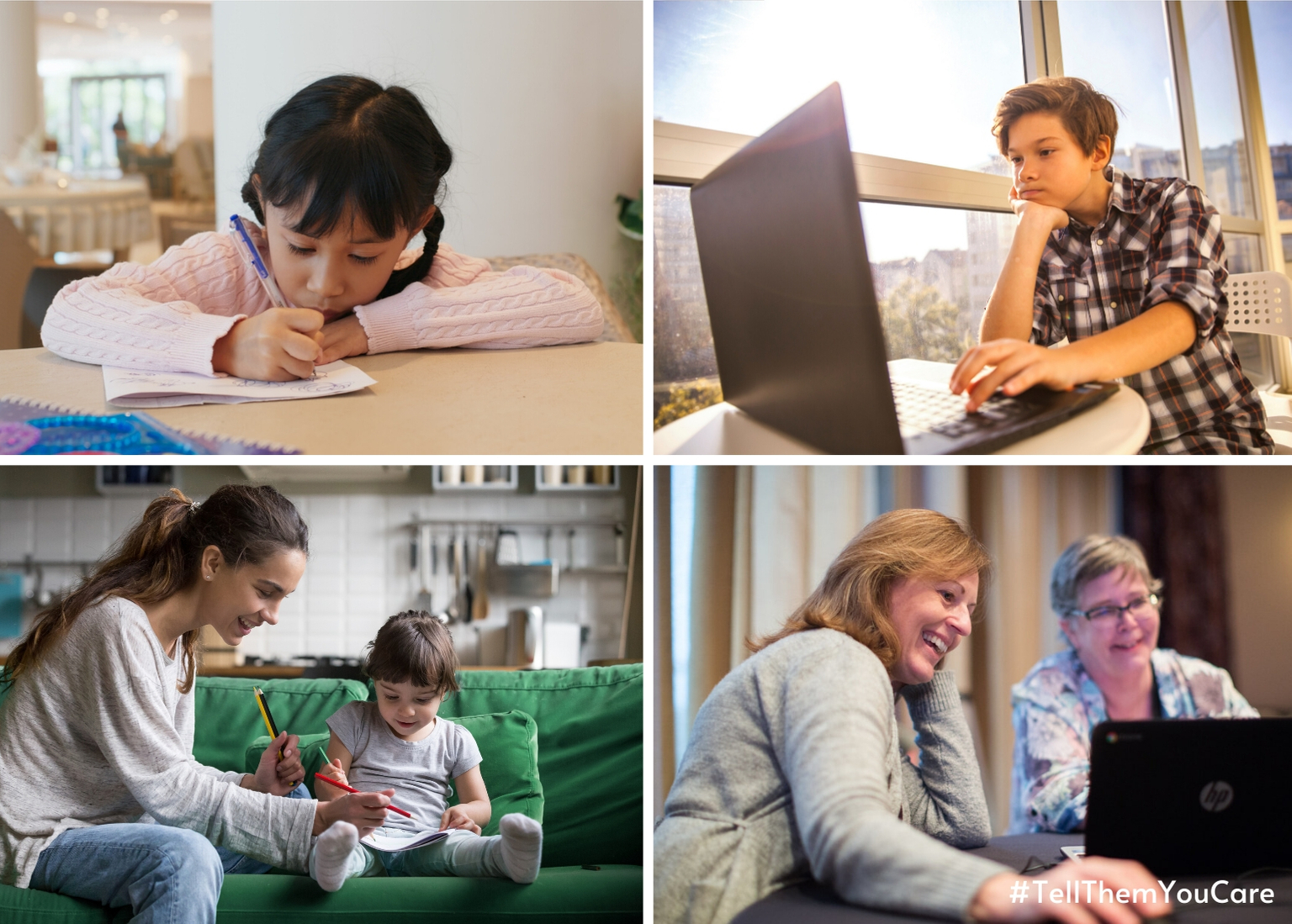 BC Care Providers Association is inviting British Columbians from all corners of the province to submit a positive greeting to seniors receiving home care and those living in long-term care, assisted and independent living settings.
#TellThemYouCare is a web portal that allows the public to send messages, including handwritten notes, video links, drawings and other expressions of love and support to our seniors.
Seniors – particularly those living alone – are more vulnerable to social isolation and loneliness. A widely-cited study has shown that prolonged isolation can significantly shorten a person's life, and is the physical equivalent of smoking 15 cigarettes per day.
In the midst of a pandemic, physical distancing measures and the absence of visits from friends and family have left many older adults feeling anxious and forgotten.
Sending a heartfelt message can show that we care for our elderly loved ones and that we are thinking of them.
Things to remember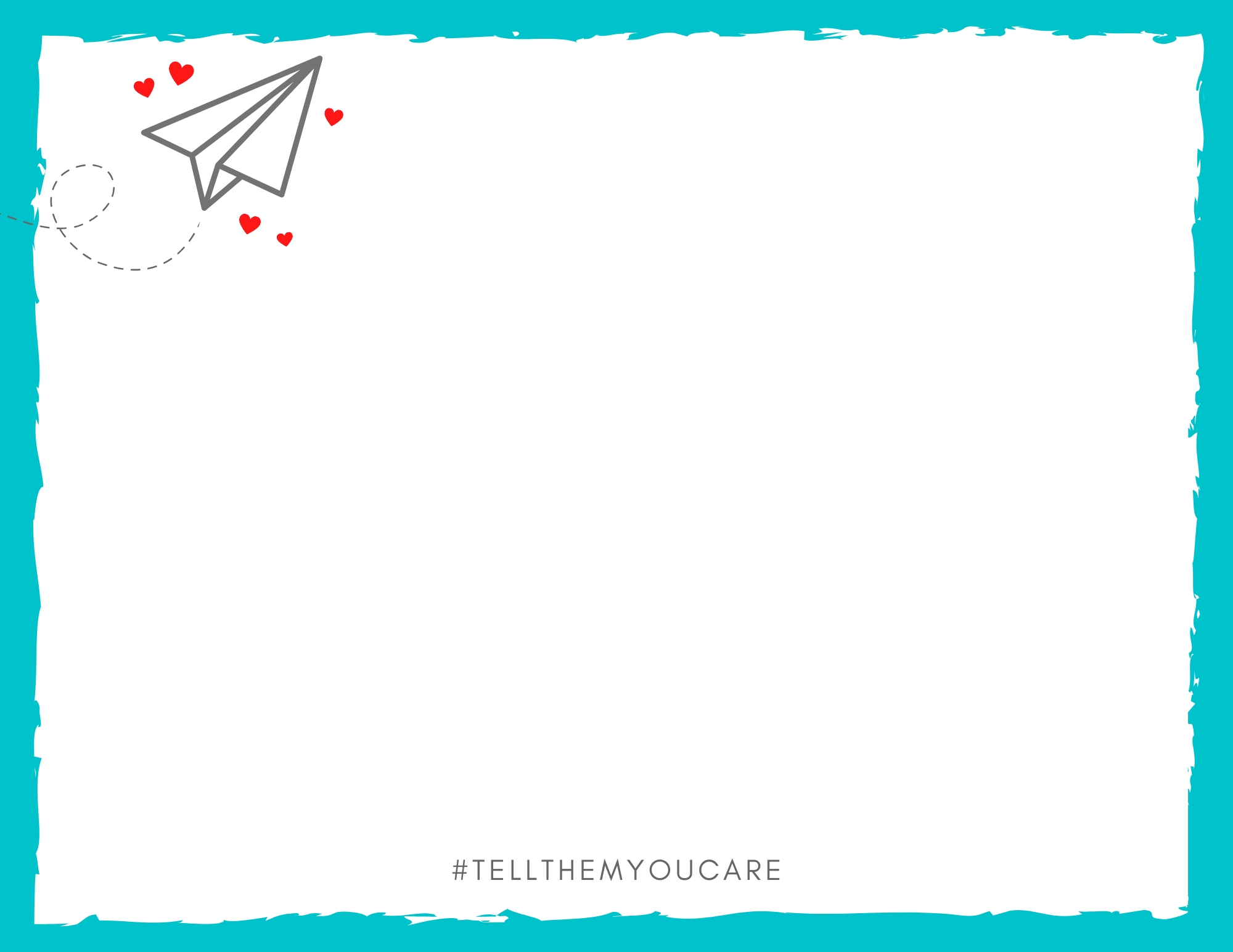 There are more ways than one. You can submit text messages, handwritten notes, drawings, and videos — all through our online form below. For handwritten messages, please use this template.
We encourage teachers to join this initiative. You could plan an activity for your students that involves drawing pictures or writing stories for seniors — we'll leave it up to you. Feel free to use our template or create your own.
Submissions will be posted on this page so they can be shared directly with seniors via care home staff or home health support workers.
Senders can remain anonymous by specifying their choice on the form. No personal information from the submissions will be collected or permanently stored.
Make it personal. As this is a one-way message exchange, we encourage you to make your letters detailed, thoughtful and heartfelt.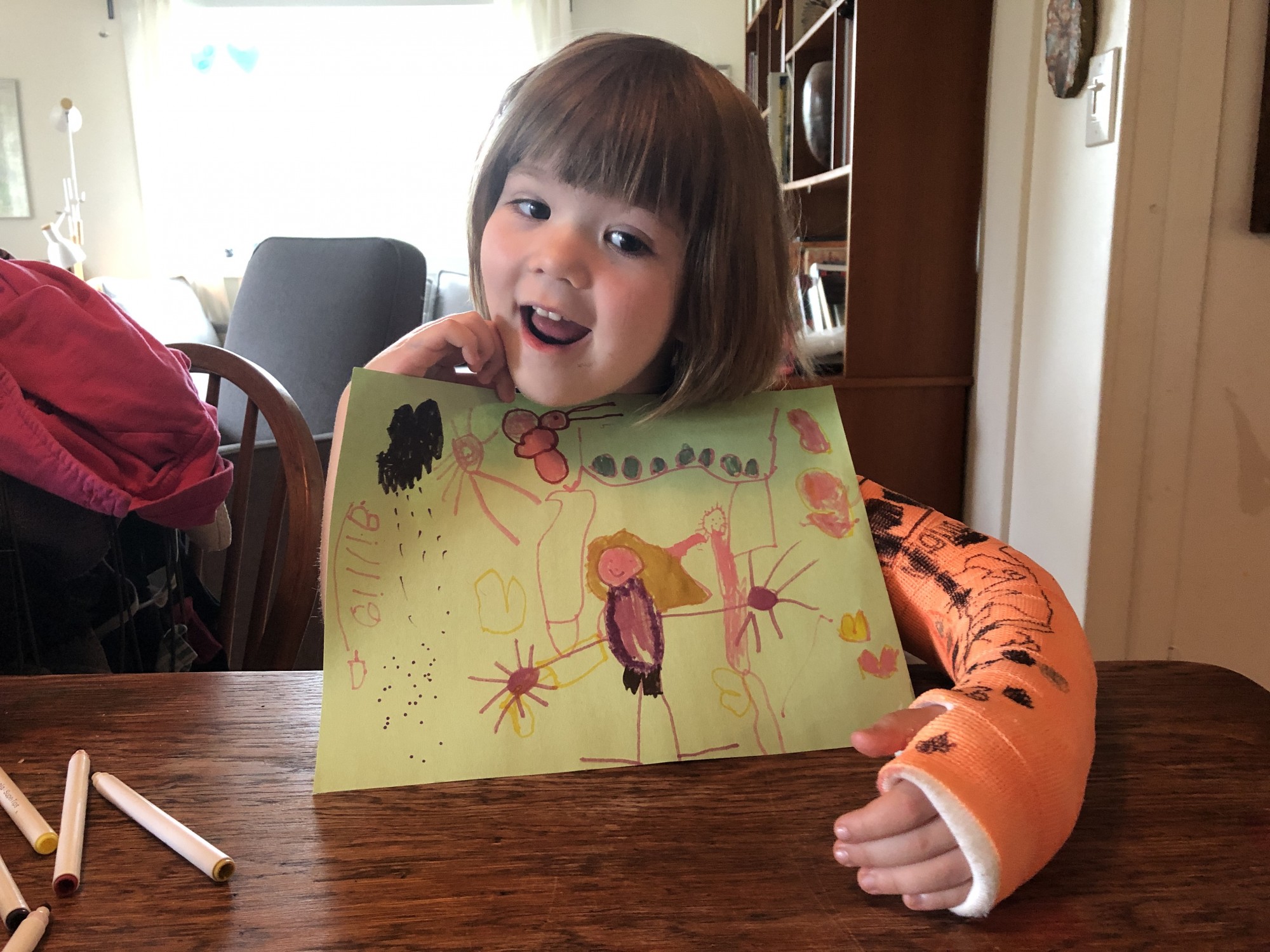 Share your act of kindness — your message will inspire others. Tag @bccareproviders and use the #TellThemYouCare on Facebook, Twitter and Instagram.
To send a message recognizing seniors' care workers, please visit SafeCare BC's "Thank our health care heroes" page.
Questions? Email rumana@bccare.ca or call (778) 681-4859
Messages
Recently a woman in BC lost her beloved teddy bear. It was a gift from her mother who had passed away. The bear had a recording of her mother's voice of good wishes. It was stolen. When Ryan Reynolds, the movie star, found out — he put a call out to all the people he was connected within BC. And the bear was returned. What a wonderful ending – Sidney, Victoria
Wishing you today a wonderful day filled with good health and people that care! Call a loved one and talk about a memory you have of them and what made that memory special to you that you were able to remember it to this day! Take care and big hugs! Michelle 🌞😉
In the summer heat, Santa is riding around a city waving at children. He has giant teddy bears on the back of his motorcycle — all with masks of course. Sometimes he stops and tells jokes and chats with the kids. Leave it to Santa to lift all our spirits. – Sidney, Victoria
Doctors and nurses are wearing masks in the hospital. They want the patient to see what they look like so they have printed out a friendly face without the masks and other coverings. They pin it to their scrubs so the patient can see a smiling face. One doctor uses a photo of Brad Pitt. – Sidney, Victoria
Keanu Reeves, a famous movie star, has auctioned off a virtual date with himself. All the proceeds go to charity. He is a great guy raising money from home. I bet lots of people responded and bid on the date. Good people are doing good things all the time. – Sidney, Victoria
Hello I sent you a photo of my flowers in my garden. I know little about the process of gardening but am eager for the challenge! Looking good so far! I hope your day is filled With laughter and sunshine! Call a friend/family and cultivate your garden with them! Know that you are cared for and loved! Have a lovely day! Hugs Michelle
Children all over North America are creating uplifting messages and drawings on their streets in chalk art. In my neighbourhood someone has made a hopscotch grid that covers the whole road. Each square has a heart, flower, rainbow or sun in it. Made me want to hop down the street. When you are feeling blue and looking down, there are always reasons to look up. – Sidney, Victoria
Recently, there was a disaster in the middle east. A local Victoria restaurant stayed open on a day they usually are closed. They got the word out by Facebook and the news stations and newspapers. All falafel wraps were sold by donation and all profits were sent to help the relief efforts. My friend went to buy one but said the line up was 3 blocks long so she sent in a cheque in the mail. We can come together to help and improve the life of people around the world. – Sidney, Victoria
A 98 year old man in Italy just received his degree in history and philosophy. He got top marks in a 3 year program at the University of Palermo. Guiseppe says "knowledge is a suitcase I carry with me, it is a treasure." We can learn about things that interest us all of our lives. – Sidney, Victoria
Magic Johnson, the famous basketball player, is donating $100 million dollars to minority owned businesses. Giving people a boost up in this difficult time. What a great gift. What a great guy. – Sidney, Victoria
A photographer has captured a Canadian Goose mother looking after 47 goslings. She and her mate have gathered together a large group to protect as the actual parents have a break. They take turns. It is called gang brood and is common in urban areas. When I was babysitting the most kids I looked after was 5. Could you imagine 47? – Sidney, Victoria
Five teenagers helped a police officer. She had stopped a drunk driver and he was running away. She apprehended him but he was fighting her. Then he started to choke her. Five young men came to her rescue. They piled on him until she could get her handcuffs on the offender. What a great group of youth. Stepping up when someone is in need. – Sidney, Victoria
A kind school bus driver was encouraged, by the students he drove, to go back to school to earn a college degree. He got straight A's. Now he is a history teacher and his class kids love him. He says, "It's all about doing the right thing when nobody is watching." Wise man. – Sidney, Victoria
Female gondola rowers in Venus delivered groceries for free to the elderly during the corona virus lock down. What a kindness. – Sidney, Victoria
In Banff, Alberta, a music teacher plays church bells from WWI to spread hope. She lifts the towns spirits every afternoon, plays all sorts of songs from Amazing Grace to the Beatles song All My Lovin'. How wonderful. Music speaks right to the soul and can make us happy. – Sidney, Victoria
There are triplets in the USA who are putting together hundreds of care packages for the homeless. The packages include masks, hand sanitizers, gloves, and water. The boys wanted to keep everyone safe. How kind. – Sidney, Victoria
An animal rescuer rappels down a mine shaft to save a stranded kangaroo in Australia. Then took the kangaroo home to make sure he had everything he needed to recover from his fall. He included an electric blanket and lots of food and love. After a week, the animal was successfully returned to the wild. How great is that!? – Sidney, Victoria
https://www.youtube.com/watch?v=u2WMlvVXGGw&amp