About the Program
As part of its 40th anniversary celebrations, BC Care Providers Association announced bursaries for up to 40 students currently enrolled in full-time post-secondary programs to attend the largest continuing care sector conference held in Western Canada.
BCCPA's Annual Conference is three days of events, educational workshops and networking with specific themes and nationally recognized keynote speakers. Students get an opportunity to work behind-the-scenes with our panelists, Ministry of Health delegates, other students, associations, organizations, and professionals in the continuing care sector. Students may also get the opportunity to participate in discussions and debates, workshops and make presentations to the assembled delegates.
Students enrolled in programs such as gerontology, nursing, kinesiology, recreational leadership, health sciences, health https://bccare.ca/wp-content/uploads/2022/08/medcare-img22.jpgistration, health leadership & policy, engineering, occupational health and safety, or health information management qualified for the bursary.
Bursary Recipients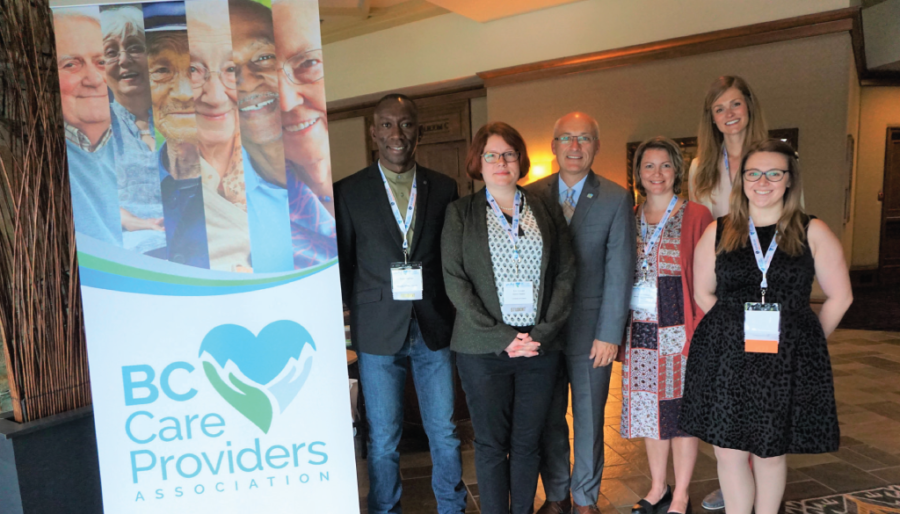 BCCPA would like to congratulate the recipients of the "40 for 40" bursary program:
University of Victoria
Ashleigh Parker (Neuropsychology)
Erin Donald (Doctoral Student in Nursing)
University of British Columbia
Laura Ledas (Masters of Health Leadership and Policy in Seniors Care)
Tomy Stephan (Master of Engineering Leadership – High-Performance Buildings)
Simon Fraser University
Shaun Leong (Gerontology)
Leslie Bresser (Gerontology)
The students were given the opportunity to hear from high-profile speakers and experts, network with industry leaders and gain insight into best practices and new models of care and technology in the sector. They explored how a culture of innovation and person-centered care can improve quality of services, access to services and health outcomes for seniors.
Click here to read about what they learned from the experience and their thoughts on attracting more students to the sector.