As part of #FamiliesMonth we providing an encore presentation of Deborah Bakti's popular #BCCPA2021 conference session titled Build Your Culture on the Way In, One Family at a Time presented by author Deborah Bakti. Ms. Bakti is a leading speaker on the subject of family relationships in long-term care.
Presentation Synopsis
Now more than ever, the family relationship is critical to your employee engagement and a contributor to a healthy culture for those who work, live and visit in your home. With admissions/move-ins being a key process to your operational success, now's the time to have a Family Relationship Strategy right from the start. Families are entering seniors' care with a myriad of emotions and uncertainty about this huge life changing decision, which has only intensified with COVID and media stories.
Now's the time to have an intentional, well designed onboarding experience that can set everyone up for healthier relationships, and reduce the conflict and frustration that comes from unmet, or unrealistic expectations. Based on her latest book "Now What? Managing the Emotional Journey of Long Term Care for Families," Deborah shares how you can take the lead with your families and design an onboarding approach that builds trust, respect and partnership when it matters most, at the beginning.
Video: Bakti at #BCCPA2021
About Deborah Bakti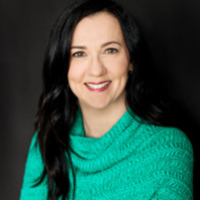 Deborah worked as an executive in seniors' care for 11 years, and during that time she became a resident's family member three times, with her husband, mom, and dad.
That life changing experience inspired her to leave her corporate career to start THINK Breakthrough Inc., where she helps seniors care homes build their culture on the way in, one family, one conversation at a time.
Bakti is the author for two books: RECIPE for Empathy – Six Strategies to Transform your Families into Fans in Seniors' Care, and her best selling book Now What? Managing the Emotional Journey of Long Term Care for Families, which has been described as "part story, part workbook, part resource tools that offers insightful and thoughtful guidance."
Learn more about Deborah Bakti at www.deborahbakti.com.