On the recommendation of the EngAge BC Member Council, the BC Care Providers Association's Board of Directors has appointed Sharon Ranalli, Vice President, Marketing & Communications, Chartwell Retirement Residences, and Lina Saba, Director of Sales and Marketing, Park Place Seniors Living to the EngAge BC Member Council.
"I'm excited to join EngAge BC in support of its strategic priorities on behalf of their members in the independent living sector in BC," says Sharon Ranalli.
"Independent living is an often-overlooked sector. Investment and innovation in this area means seniors live a better quality of life and can age in their place of choice," says Lina Saba.
Please see below for their biographies.
The new appointees will replace Paul Martins, Director of Procurement, Park Place Seniors Living and Angela Grottoli, Vice President, Real Estate Operations, Chartwell Retirement Residences.
"On behalf of EngAge BC's staff, I would like to welcome Sharon and Lina to the EngAge BC Member Council. Their considerable experience in the independent living sector will be a substantial resource as EngAge continues strengthen and grow its membership, develop and deliver programs and events such as Assurity, the Seniors Living Expo and the EngAge in Conversation Series, and ensure that our members feel supported and celebrated as they begin to rebuild from COVID-19," says Terry Lake, CEO, EngAge BC & BC Care Providers Association.
"We are very appreciative of the efforts which both Paul and Angela have taken to contribute to the growth of EngAge BC, and it's positioning as the leading voice for independent living and home health operators" says Rebecca Frederick, Director, EngAge BC.
Biographies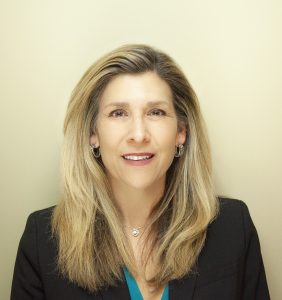 Sharon Ranalli, Vice President, Marketing & Communications, Chartwell Retirement Residences
With Chartwell since 2009, Sharon's national role includes oversight for corporate marketing, brand stewardship, corporate communication strategies, reputational risk and corporate media spokesperson.
In 2015, she helped launch Chartwell's charitable partnership with Wish of a Lifetime Canada which is presently being re-established as the Chartwell Foundation in 2022. It was with great pride in 2020, during the height of the pandemic, that Sharon was able to support the launch of CaRES as a founding Board member.
A member of the Ontario Retirement Communities Association (ORCA) Board of Directors from 2012-2022, including service three terms as Chair of the Board, Sharon is also a member of the OLTCA Advocacy and Communications Committee.
Previously, Sharon worked for over 15 years as a political advisor at the federal, provincial and municipal levels of government in the areas of public policy, strategic communications, community outreach and media relations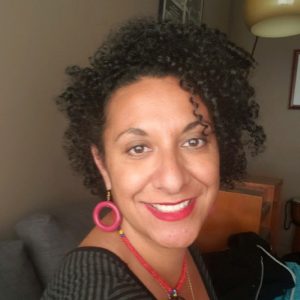 Lina Saba, Director of Sales and Marketing, Park Place Seniors Living
Lina joined the Park Place Seniors Living Leadership Team in October 2019 as the Corporate Director of Sales & Marketing. Since graduating from the University of Alberta in 2005, Lina has spent their entire career in seniors housing. This began with six years of progressive experience in project management, board governance, advocacy, event management, and marketing & communications with the Alberta Seniors Communities and Housing Association in Edmonton.
After moving to Vancouver in June 2011, Lina continued her career in seniors housing with Elim Village, the BC Seniors Living Association, independent research and consulting, and Tapestry Retirement Communities. Lina is an energetic & passionate communicator who believes we need to focus on proactive wellness and prioritize education to enhance the health of seniors and families.  Lina believes we have much to learn from seniors including how to survive tough times, the importance of laughter, and making time for those you love.
Lina has volunteered on a recreational volleyball society board, as a youth volleyball coach, and on the Vancouver Second Mile Society board which served seniors in the downtown eastside. She is an avid volleyball player, recent road cyclist, outdoor enthusiast, and a mom and wife.