BC Care Providers Association is pleased to commence the announcements for the winners of the 8th Annual BC Care Awards. This yearly event honours individual care providers for their excellent service and distinctive contributions that has enhanced seniors care within the province.
Prior to our announcements, BCCPA CEO Terry Lake and Vice President Operations and Corporate Partnerships Cathy Szmaus personally congratulated each of the five winners through video calls and invited each winner to join us in Victoria, where they will spend two nights at the beautiful Fairmont Empress and will be publicly recognized and presented their awards during a celebration.
Our First Winner!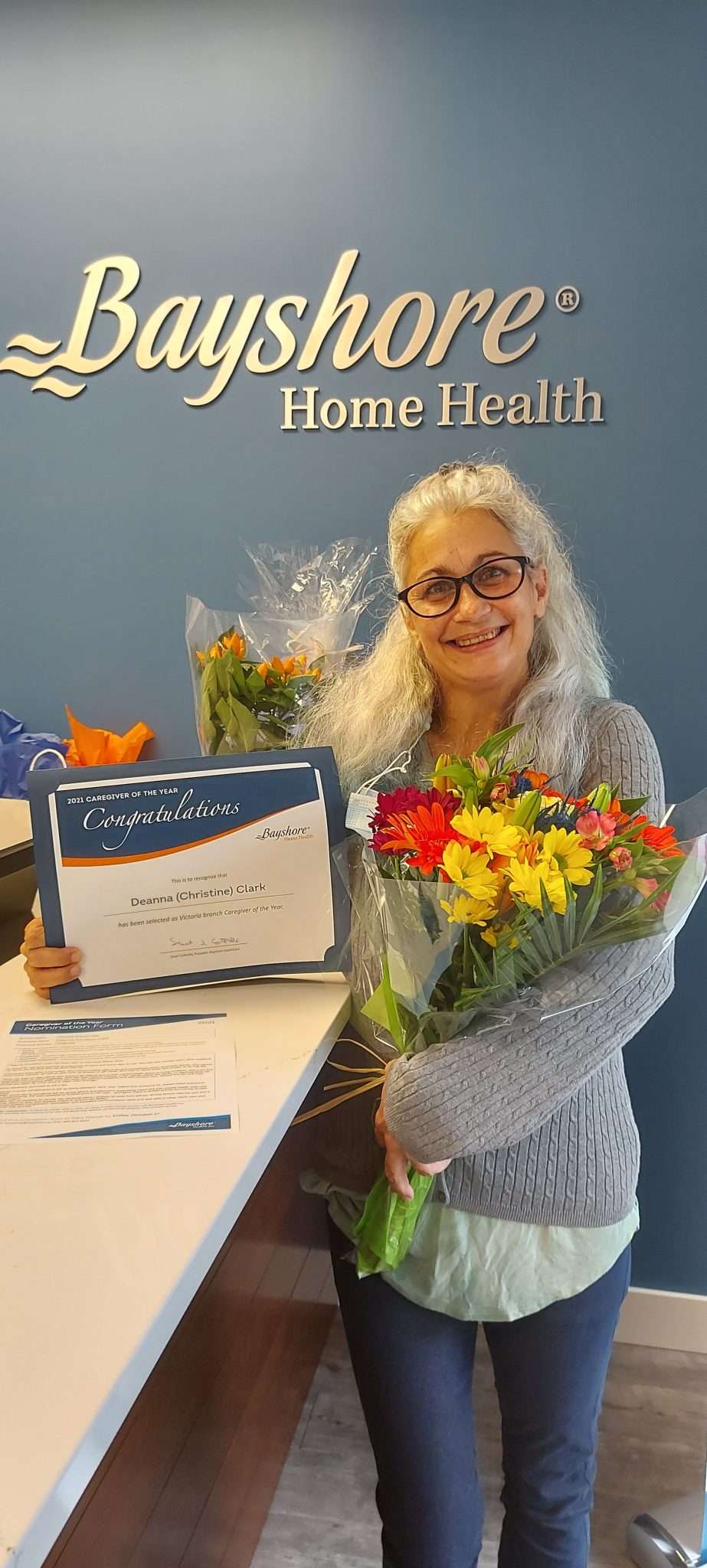 We are pleased to congratulate Christine Clark as the winner of BC Care Provider of the Year in the Home Health category.
Christine is a Personal Care Worker at Bayshore Home Health located on Vancouver Island and is described as an inspiration by her colleagues for her dedication to prioritize her clients as she ensures they receive the best care and feel safe.
"I'm completely honoured and very surprised to be winning this award." says Clark.
Christine is a grandmother, a mother of 3, a twin a sister, an aunt, and a niece but she ultimately misses being a granddaughter which stemmed her interest working in seniors care.
"I moved to Victoria to be closer to my grandparents," shares Clark, "My twin and I used to spend Sundays with them but they moved to Victoria from Winnipeg when we were 10. We were lucky as we would get to come and spend entire summers here, I decided to move to Victoria when I was 21 as I knew my Grandparents wouldn't be here for ever."
Christine is well respected within her team and her clients find her calm and compassionate demeanor to be comforting. She regularly demonstrates her genuine care and generosity for seniors, for instance, she had once brought in personal stuffed animals to comfort elders. Another example that illustrates her selflessness, would be when she cancelled her personal plans to be present for her clients in need.
"I was raise to be kind and thoughtful and treat other the way I'd like to be treated." Says Clark. "I love what I do and I guess it shows cause here we are."
BCCPA commends Christine for her strong belief in her clientele's capability and being a strong advocate for maintaining independence for them.
Tribute Video: Christine Clark
The BC Care Provider of the Year awards are proudly sponsored by CareRX


CareRx is Canada's leading provider of specialty pharmacy services to seniors. They serve approximately 92,000 residents in over 1,500 seniors' and other communities (long-term care homes, retirement homes, assisted living facilities, and group homes).
At the core of their business is the care they have for the individuals and teams they serve and work with. They put care into every aspect of what they do.