Nominees for Care Provider Award of the Year in Home Health
BC Care Providers Association and EngAge BC received an abundance of applications for our Care Provider of the Year Award. This award celebrates and acknowledges individuals who go above and beyond delivering care to our seniors in home health, assisted living and long-term care.
Meet three of our nominees from the home health category. These three individuals have been nominated for the work and dedication they've committed to seniors care over this past year.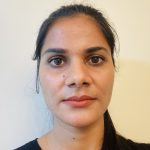 Disha Dutt dedicates her time as a Health Care Worker at Classic Lifecare in Fraser Health. Since the beginning of her position, she has been recognized by coordinators for the fine care she provides to seniors. She is appreciated by her clients for her caring and professional work ethics, her senior clients have expressed recognition for her work as they consistently request for her care. Disha's connection with her clients allows them to feel comfortable and at ease in her presence, which is helpful and important when she works with them.
The coordinators at Classic Lifecare appreciate Disha's effort for her work and commend her commitment and willingness to commute from Surrey to Vancouver, sometimes even to Richmond, daily to provide care for seniors.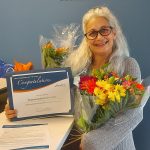 Christine Clark is a Personal Care Worker at Bayshore Home Health located on Vancouver Island. Christine's dedication to her work is inspirational as she is known to prioritize her clients to ensure they receive the best care and feel safe, her calm and compassionate demeanor is helpful when comforting her clients.
Christine has demonstrated her genuine care for seniors as she shares her personal stuffed animals to comfort elders and has even cancelled her personal plans to support and be present for her clients. Christine respects her clientele and believes in their capability, she is also a strong advocate for maintaining independence for them.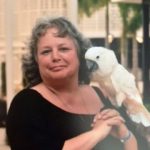 Cindy Denoni is the Client Care Manager at Independence Matters Support Services at Fraser Health. Cindy is known to go above and beyond for her clients and demonstrates her commitment by finding resources that connects her with each client. She is always on standby to provide care for clients and doesn't mind being on call when a team member is unavailable. She is also supportive of her teammates and colleagues and is described as the glue for her organization and also a treasure to her team.
Cindy is commended for her leadership, kindness, compassion, work ethics and morals. She's deemed reliable in administrative work and  care planning where she also demonstrates her attentiveness, organization, and flexibility to accommodate and adjust for both her team and clients.
Our Events and Recognition committee were impressed by the dedication and work ethic of all our applicants. We will be introducing other nominees in the home health category in the next few days. Award winners in each category will be announced in January 2022.
The Care Provider of the Year | Home Health Award is proudly sponsored by CareRX.

CareRx is Canada's leading provider of specialty pharmacy services to seniors. They serve approximately 92,000 residents in over 1,500 seniors' and other communities (long-term care homes, retirement homes, assisted living facilities, and group homes).
At the core of their business is the care they have for the individuals and teams they serve and work with. They put care into every aspect of what they do.