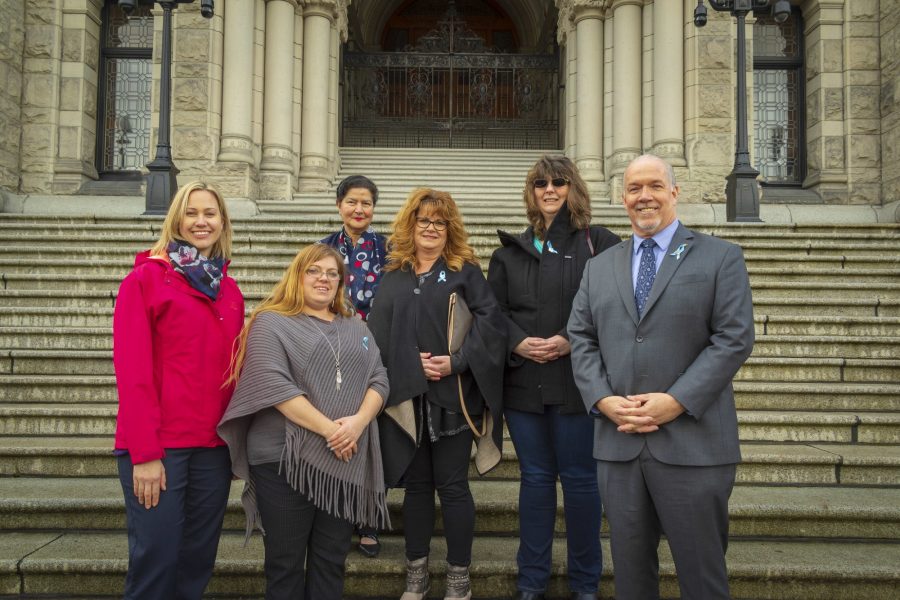 Burnaby, B.C. (October 20, 2020) – Today, BC Care Providers Association (BCCPA) announces the winners of the 7th Annual BC Care Awards which recognizes employees who provide superlative and compassionate care for seniors and in addition to having the respect and support of their peers. The BC Care Awards categories include Care Providers of the Year in home health, long-term care, and assisted living, and an award for a workplace Safety Champion.
"The experience during COVID-19 health crisis has highlighted how much we must value all of our healthcare workers — and in particular those who are responsible for the safety and wellbeing of our seniors in care," says BCCPA CEO Terry Lake. "We are so appreciative of the work and leadership of our award winners, in addition to everyone else working behind the scenes to deliver essential services to clients — especially during an incredibly challenging year."
The winners in their respective categories are as follows:
2020 BC Care Provider of the Year (Home Health): Kiran Minhas
2020 BC Care Provider of the Year (Long-Term Care): Lisa MacKenzie, All Care Canada (Sidney)
2020 BC Care Provider of the Year (Assisted Living): Krista Jones, Strive Living Society (Burnaby)
2020 BC Care Provider Safety Champion: Cindy Kaufmann, Eden Gardens (Nanaimo)
The call for nominations was announced in March 2020, and nominees were profiled in a series of online posts (see link here). The winners were selected by the members of the association's Events & Recognition Committee.
"We are thankful to the co-workers and supervisors of award nominees who took time out of their busy schedules to share with us inspiring and heartwarming stories about their colleagues. It shows us that teamwork and camaraderie are abundant in these workplaces – all the more remarkable when occurring during a global pandemic," adds Lake.
Winners of the BC Care Awards in previous years were recognized at a ceremony in Victoria, with B.C. MLAs, BCCPA members, Ministry of Health staff, and key stakeholders from the seniors' care sector present. As a result of restrictions in place due to COVID-19, the 2020 BC Care Awards will be presented virtually at the Hearts and Hands conference for health care assistants from October 20th to 23rd.
A fifth category, the Ed Helfrich Long Service Award – recognizing longstanding leadership in the seniors' care sector – will be awarded at a separate ceremony in December at BCCPA's annual general meeting.
The 2020 BC Care Awards have been made possible through the generous support of McKesson Canada.
-30-
MEDIA CONTACT
Mike Klassen
VP, Public Affairs
mklassen@bccare.ca
604-377-5499
About BC Care Providers Association & EngAge BC
Established in 1977, BC Care Providers Association (BCCPA) is the leading voice for B.C.'s continuing care sector. Our growing membership base includes over 380 long-term care, assisted living, home care, home support, and commercial members from across British Columbia. Through its operating arm EngAge BC, the organization represents independent living, as well as private pay assisted living, long-term care and home health services.