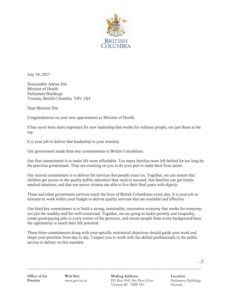 Monday evenings are usually quiet time for the BCCPA team, that is unless important information is released by the provincial government. That was the case late on July 24th when B.C.'s new government posted the mandate letters for the members of Premier John Horgan's Cabinet. Mandate letters are important because they represent a blueprint for how each of the government ministries will execute on the political objectives of the government. While mandate letters are not new, releasing them to the public is a relatively new phenomenon.
In B.C., public mandate letters were first available in June 2013.
While most of the text of each mandate letter is from a boilerplate message, each of the Ministers' letters have bulleted points specific to their portfolio. As advocates for B.C.'s seniors care sector, ideally we will see language in place that will indicate the government has the interests of our elderly population as a priority. Thankfully, this is the case in the letter given to Hon. Adrian Dix, our Minister of Health.
Here is the quote:
Work with the Parliamentary Secretary for Seniors to improve and strengthen services to ensure seniors receive dignified and quality care.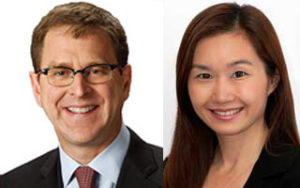 The explicit reference to seniors care in the Minister's mandate letter, and the fact that he will be working alongside Parliamentary Secretary Anne Kang are positive indications that the interests of B.C. seniors are going to be a top concern for our health system.
Last week, BCCPA has issued greetings to both Minister Dix and Parliamentary Secretary Anne Kang, requesting to meet each of them in the coming weeks in order to brief them on the progress and priorities of the seniors care sector.