Story via CBC News—byline: Liam Britten
More seniors can afford private care thanks to real estate holdings but is there enough for all?
The rising cost of real estate in B.C. could have consequences for seniors' care in the province.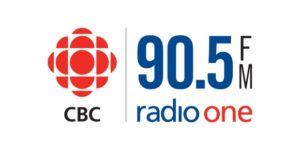 The B.C. Care Association, which represents non-government care providers, says seniors are becoming wealthier because of the property they own, which, in many cases, has skyrocketed in value.
"It's allowed a lot more seniors to … purchase private assisted living," association CEO Daniel Fontaine told All Points West host Jason D'Souza.
RELATED
Assisted Living Tenancy Task Force Releases Recommendations
Bill 16 impact on assisted living garners media attention
"It's going to result in more pressures and demands on the service moving forward. That's in addition to demand placed on the publicly funded services as well, which are often offered at the same site."
That is one of several findings from a recent report commissioned by the association about the future of seniors' care and assisted living.
Evictions due to land values
Fontaine says the report was spurred by the fallout from the eviction of seniors from a Vancouver facility in March.
The report found owners of "Terraces on 7th" were acting legally when they gave seniors a six-month notice of eviction to take advantage of rising real estate costs but those seniors were worried about the short time frame.
Fontaine says going forward, Vancouver Coastal Health, which had a contract with the operators of Terraces on 7th, will insist on 12 months notice when any contract is terminated.
The report says despite the situation with Terraces on 7th, evictions are rare.
Listen to the full interview with Daniel Fontaine:
https://soundcloud.com/bc-care-providers-583453035/cbc-all-points-west-victoria-interview-on-assisted-living-task-force-july-5-2017
'Work to be done' on changing rules
The cancellation of the Terraces on 7th contract was also influenced by a second factor, the report found: pending changes to provincial assisted-care laws that will allow assisted living facilities to provide more services to people getting publicly funded care.
The government lists six "prescribed services" for seniors: assistance with daily living activities such as eating, mobility, dressing or personal hygiene; medication management; therapeutic diets; financial management; intensive rehabilitation therapy and behavioural management.
Under the old rules, a senior receiving publicly funded care could only receive two of these services and receiving any more would usually require a move to residential care. In B.C., assisted living operators provide assistance with daily living and assistance with medications.
The coming rules will remove the cap, which Fontaine says could have some unintended consequences.
"Are we prepared for that shift? What will be the increase in demand for assisted living? Is it properly funded? Will it be funded?" he asked.
"There is some work to be done to provide that quality care and enough assisted living units to make sure we meet the needs of a rapidly aging population."
Fontaine says his group hopes to meet with the next health minister soon to discuss their concerns.
With files from CBC Radio One's All Points West