We are pleased to announce that B.C.'s Seniors Advocate, Isobel Mackenzie will be a panelist at the BC Care Providers Association's (BCCPA) 40th Annual Conference.  Mackenzie will be speaking in a special Care to Chat session on May 30th titled "A Made in BC Road-map for Improving Collaboration and Quality of Seniors Care" which will focus on the importance of quality and collaboration in the continuing care sector.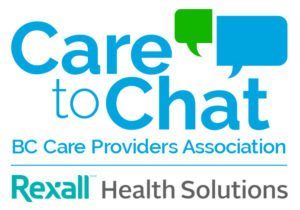 Today's seniors face critical challenges that lead to negative effects on their quality of life. These challenges include having multiple chronic conditions, increasing levels of dementia and mental health concerns, high rates of falls and escalating levels of social isolation and depression. Panelists for this Care to Chat will discuss several strategies to address these issues, such as how to best measure quality of life and the examples of quality improvement initiatives in seniors care.
According to Mackenzie, one of the most pressing issues concerning the improvement of quality of life for seniors in the province is failing to respect the right of seniors to live at risk and mitigating that risk as much as possible. "We need to shift our thinking to 'how can we help you' from our current 'here are the rules' message," she says.
Among the strategies that Mackenzie suggests in dealing with this issue is to develop indicators on how to best measure the quality of life for seniors. However, before these indicators are created, she urges the need to determine what and who will define the quality of life first. "Arguably the only perspective of quality of life that should matter is the perspective of the person whose life it is…the resident," Mackenzie states.
The Office of the Seniors Advocate announced in August 2016 that it will be implementing a Residential Care Survey which will give all residents an opportunity to express their measurement of quality of life. "Using this pan provincial approach, the survey will allow for meaningful assessment of systemic issues affecting quality as well as highlight best practices," notes Mackenzie. This survey will focus on 303 residential care homes in the province comprised of 27,000 residents and their most frequent visitor.
In addition to examining ways to measure quality of life in B.C., Mackenzie will also discuss some examples of promising quality improvement initiatives that are occurring across the country. One of which is how Alberta and Manitoba produce significantly lower levels of medication misuse. Moreover, she will also identify some of the community initiatives in the province that provide more intense and individualized homecare services. "These [initiatives] are demonstrating the effective provision of home support and is protective against both admission to acute care as well as residential care," she explains.
Mackenzie will be joined by Michael Marchbank, CEO of the Fraser Health Authority, Gordon Daman, president of Red River Group and Rowena Rizzotti, vice president healthcare and innovations at Health Tech Connex, while Ann Marie Leijen, Chair of the BCCPA's Quality Improvement Committee and CEO of Cheam Village and Glenwood will moderate the session on May 30th. This session is among four plenaries that will be featured in the conference which will encompass different topics in the continuing care sector.
The BCCPA Annual Conference is considered a premiere event for the continuing care sector in Canada. It is the largest sector-focused conference of its kind in Western Canada attracting well over 400 attendees last year – including over 60 exhibitors.
Stay tuned for more profiles of our Care to Chat panel.
Isobel Mackenzie Biography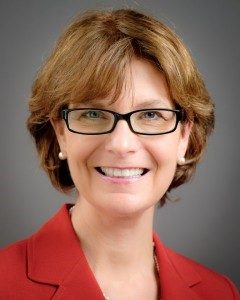 Isobel Mackenzie has over 20 years' experience working with seniors in home care, licensed care, community services and volunteer services. She led B.C.'s largest not-for-profit agency, serving over 6,000 seniors annually. In this work, Mackenzie led the implementation of a new model of dementia care that has become a national best practice, and led the first safety accreditation for home care workers, among many other accomplishments. Isobel has been widely recognized for her work and was named B.C. CEO of the Year for the not-for-profit sector and nominated as a Provincial Health Care Hero.
Prior to her appointment as the Seniors Advocate, she served on a number of national and provincial boards and commissions, including the BC Medical Services Commission, the Canadian Home Care Association, BC Care Providers, BC Care Aide and Community Health Worker Registry, and the Capital Regional District Housing Corporation. Mackenzie currently serves on the University of Victoria's Board of Governors.
She received both her undergraduate and graduate degrees from the University of Victoria and has a Certificate in Health Care Leadership from the University of Toronto.