BC Care Providers Association (BCCPA) is celebrating its 40 years this year at the BCCPA annual conference at Fairmont Chateau Whistler. What better way to recognize this incredible milestone than by ending the event with a plenary of current and past leaders of the association to share BCCPA's achievements and future plans!
"Back to the Future: Celebrating 40 Years of C.A.R.E (Collaboration, Achievement, Research and Excellence)" plenary will be moderated by Mike Klassen, VP of Communications and Stakeholder Relations at BCCPA, while the following exceptional individuals will make up panel.
The continuing care sector has changed significantly over the past four decades with the establishment of assisted living and the increased emphasis placed on home support. Throughout these changes, care providers have been at the forefront by providing excellent quality care to seniors. The advent of the information age has coincided with a rapidly changing seniors population facing increasing levels of acuity including chronic conditions and dementia.
The BCCPA has evolved along with the changes in the continuing care sector. Rebranding from the past "BC PriCare," association name to what is it now and expanding our membership to include non-profit organizations and the home support sector has encompassed a bigger scope in seniors care. "When I think back to the early days of BCCPA (Pricare) and of when Ethel Lambert approached our organization with her idea to join I am pleased to see the way that it has made services to seniors more cohesive," shares Baillie.
Increasing events, advocacy and policy work to reflect the increasing importance of seniors and the continuing care sector are among the work that BCCPA has done over the years. "The single most significant achievement was the March 7, 2017 announcement of a $700 million investment in our sector and the release of the Seniors Funding and Action Plan which encompassed a significant number of recommendations found in the BCCPA White Papers such as a common definition of DCH, capital investment, HHR plan, etc," says Baillie.
This panel will highlight the achievements of the association over the past 40 years and celebrate the work of our members who care for seniors every day as well as discussing significant challenges, innovative solutions, & the importance of effective collaboration with stakeholders across the continuing care sector. The panelists will also look to the future including what might be in store for the continuing care sector and seniors care in the coming years.
Register now to attend Canada's largest conference in the continuing care sector and celebrate 40 years of C.A.R.E with us!

Plenary Moderator
Mike Klassen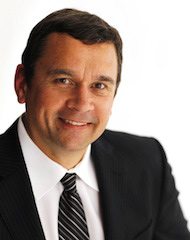 Mike Klassen is Vice President, Communications and Stakeholder Relations at BC Care Providers Association.
Mike is also President of the board of trustees for PAL Vancouver, a non-market housing development for members of the arts community. Other board positions held by Mike include as a director on the B.C. Small Business Roundtable, and as Vice-Chair of the Vancouver City Planning Commission.
As the Executive Director of the BC Wine Appellation Task Group, Mike was credited with leading a comprehensive industry-wide consultation that resulted in the largest and most successful plebiscite to adopt regulatory reforms in the B.C. wine sector's history. Mike was recognized by Vancouver Sun business columnist Don Cayo for excellence in advocacy, citing his 'clear and credible' campaign leading a nine-member business coalition challenging costly 'producer pay' regulations. Mike later received a Terry Biggar Award for his leadership on this campaign.
He is a dedicated community volunteer, husband, and parent of a teenage daughter.
Panelists
Karen Baillie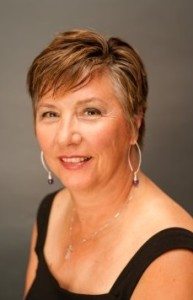 Karen Baillie is the Chief Executive Officer of Menno Place, a faith-based campus of care that serves more than 700 seniors with a staff of 600. She has over 35 years' experience in geriatric care working in for-profit, non-profit, VGH, and Providence Health Care residential care homes.
She is BCCPA's board President. In 2015, Baillie was awarded for Distinguished Service by the Canadian College of Health Leaders, BC Lower Mainland Chapter. She was also recognized with the prestigious Surrey Woman in Business Award in the Professional Category in 2011.
Baillie has been a surveyor with Accreditation Canada since 2005. She chaired the Vancouver Community College Continuing Care Program Advisory Committee for 16 years. She holds a Masters of Health Administration; a Fellow in Health Administration (with distinction); a Certified Health Executive designation (CCHL) and is a Registered Nurse with a Bachelor of Science in Nursing.
She believes strongly in lifelong learning, faith-based service, and in volunteering as an educational consultant, preceptor and mentor.
Daniel Fontaine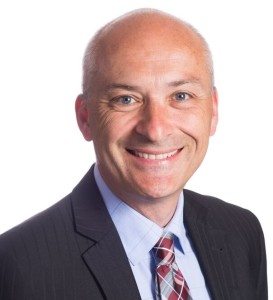 Daniel Fontaine is the Chief Executive Officer for the BC Care Providers Association. Over the course of his career he has worked for government, and private and not-for-profit organizations.
Fontaine was born in St. Boniface, MB, and is a graduate of the University of Manitoba, earning a Bachelor of Arts degree in political science. He has lived in B.C. since 1989.
For three years, Daniel served as chief of staff for Vancouver Mayor Sam Sullivan. He is also former newspaper columnist and frequent commentator on radio and TV on matters of public interest. He helped found and participated as a panelist on a weekly civic affairs panel for the top-rated Bill Good Show on CKNW radio.
In 2015, Fontaine was appointed to the Board of Directors for SafeCare BC with a mandate to reduce workplace injuries in the long-term care sector. In addition, Fontaine has served on the Board of Directors for Douglas College, and the BC College of Psychologists from 2004-2010.
Daniel is a recipient of the Queen's Diamond Jubilee Medal for public service. He is a volunteer organizer with the New Westminster Minor Hockey Association, where he was recognized with a Volunteer of the Year award in 2016.
Colleen Tracy Torrison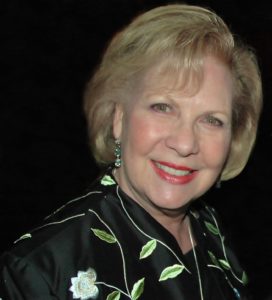 Colleen Torrison has retired from health care facilities development, ownership and management. She graduated from UBC and taught elementary school.  Studied at BCIT and taught computer programming.
While a student, Torrison managed a care home called Pearl Lodge.  She then later on helped manage Braddan Private Hospital.  After that she bought Napier Lodge.
Torrison joined Pricare in the 1980s and she was Chair from 1990 to 1992 and continued on the Board until 1995. In 1993, Torrison was appointed to the interim Board to represent the private sector. When HEABC was launched she served as Vice-Chair and served as the private sector representative until 1997.
During this time she built and opened Renfrew Care Centre in 1996. She was appointed the Executive Director of BC Retirement Communities Association and the success of their efforts is evident today.
Colleen is an active volunteer.  She has been on several health care related Boards. Currently she is involved with Providence Health Care's renewal and reorganization plans.
Al Jina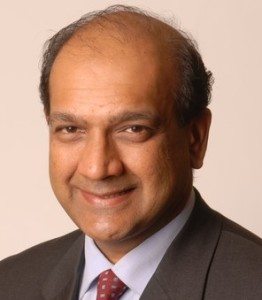 Al Jina is a lawyer and health service executive. Since 1993 he has been President/CEO of Park Place Seniors Living, which provides seniors care and housing at 22 residences in B.C. and Alberta. His commitment to quality health services is demonstrated by the successful Accreditation Canada audits at all Park Place care homes.
Additional achievements include:
Recent election as Chair of Safe Care BC to improve occupational health/safety in continuing care;
A 2010 appointment by the B.C. Law Institute as an advisor for a three-year review and an October 2013 report on seniors assisted living legislation; and
Selection as the Member of the Year by the BC Care Providers Association.
Jina currently serves on the Board of Jubilee Multi-Generational Housing Society. He has previously served on the Boards of the Alberta Continuing Care Association, BC Care Providers Association, and the Health Employers Association of B.C.