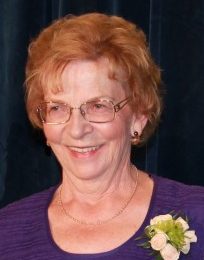 Louise Johnson to receive Quality Culture Trailblazer Award from BC Patient Safety and Quality Council
Louise Johnson has been improving and innovating residential care for seniors with dementia for well over three decades. As a Quality Coordinator at Park Place Seniors Living, Louise has fostered an organization-wide culture shift, changing both workplace philosophy at Park Place and the quality of care received by residents and their families. Her vision has always been unwavering: life-enriching residential care for those with dementia.
When she first began at Park Place, the organization was quickly growing but had no formalized policy or procedure manuals. Louise worked tirelessly writing and compiling handbooks that addressed all aspects of care, putting a solid foundation of quality in place that would allow Park Place to continue to grow and develop.
Soon after, Louise began to develop her Special Care Dementia Program, an initiative she hoped would be a learning opportunity for staff as well as a chance to rethink the current "custodial" model of care. Under this program, she managed to completely transform the way staff view the work they do, moving towards a "home" model of care which puts the focus on forming relationships, listening to residents' needs and wishes, and making family members partners in care.
Just one example is "Residents' Day," a day completely devoted to each resident being able to do the activities they enjoy – a deceptively complex undertaking. Resident's Day is a coordinated effort to give residents truly individualized care: a "voice and a choice." It has been recognized by Accreditation Canada as a leading practice – practices recognized on a national level as being particularly innovative and effective in improving quality of care. Resident's Day is now in place for all 1,347 Park Place residents across BC and now into Alberta.
During her long and impressive career, Louise has transformed the face of dementia care at residential complex care homes throughout British Columbia. Where residential care used to be a place of quiet routine, now there is laughter, activity, and spontaneous moments of joy.