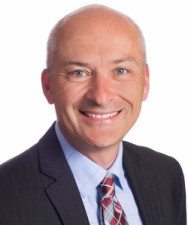 Earlier this year, the BCCPA Board of Directors convened a special two-day meeting to map out the development of our 2017-2020 Strategic Plan. By the end of the meeting, there was a renewed focus to ensure our organization remains a strong advocate for quality seniors care while ensuring we continue to meet the diverse needs of our members across the province.
As we move toward implementation of the updated Strategic Plan, it is critical we utilize our limited human resources in the most effective manner in order to help ensure we deliver measurable results.
Over the last few years we have seen phenomenal growth in our membership, which is due mainly to the fact we have focused on clearly increasing our value proposition.  This includes initiatives such as the recent release of two major White Papers, expanding the breadth and number of delegates attending our annual conference and becoming a strong advocate for member issues.
As we rapidly approach our 40th anniversary, it is important we look to the future in order to prepare ourselves for the challenges that lie ahead. In that regard, a number of staffing changes are being implemented effective today. They include:
A position of Vice-President, Communications and Stakeholder Relations has been established. With an ever-increasing number of requests for the BCCPA to work with our government, Health Authority and key stakeholders, this new position will help to increase our capacity in this area. I am pleased to announce that Mike Klassen will be taking on this new role effective immediately. Klassen is a seasoned government and media relations expert who brings a wealth of knowledge to the Association.
The position of Director of Membership Services and Sponsorships has been eliminated. We want to thank Hart Dashevsky for all his efforts to grow our membership and spearhead the introduction of our member Affinity Program. We wish him all the best in his future endeavours.
Cathy Szmaus has been promoted to Director of Events and Administration and joins our senior management team. She will now take on the new responsibilities of sponsorships in addition to the overall management of our office.
Lara Croll has accepted a new permanent position as Policy Analyst.
Diana Lim remains as Executive Assistant to the CEO, but has been given expanded responsibilities which include membership services and the implementation and management of Member365, our new association management software we plan to launch in the coming months.
This fall the BCCPA will also be expanding our overall communications capacity by hiring a full-time Communications Coordinator – currently the position is funded at .5FTE.
The staffing changes listed above will serve to strengthen our organization, increase our capacity and help us to deliver on the goals and objectives outlined in our Strategic Plan.
I look forward to working with all of you in the years ahead to ensure the BCCPA remains a recognized thought-leader that fosters innovation and celebrates excellence regarding the service our members provide to British Columbia seniors each and every day.
Sincerely,
Daniel Fontaine
CEO, BCCPA