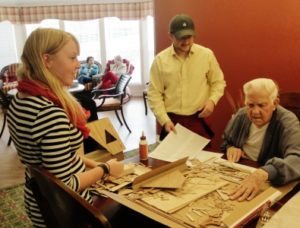 In an earlier communication we updated our readers on the status of the recreational therapy best practices guide, developed in partnership with the Ontario Long-Term Care Association and Alberta Continuing Care Association, and with support of the Mitacs Accelerate national program.
The next phase of this project is now underway, with the distribution of an online survey from researchers, Dr. Yijian Yang and Dr. Kim van Schooten from SFU.
Anyone with first hand experience with recreational therapy is encouraged to take the survey. The aim is to learn more about what recreation therapy programs enhance mobility outcomes (e.g., physical activity, performance of daily activities, falls and injury prevention) for different groups of older adults in long-term care.
The link to the survey is here: http://sfu.fluidsurveys.com/surveys/kim-van-schooten/recreation-therapy-for-mobility
It will take up to 20 minutes to complete the survey. Deadline for responses is September 16th.