Commentary by Daniel Fontaine, BCCPA CEO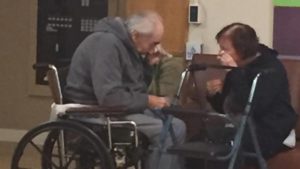 It may be the dog days of summer, but the story of Anita and Wolfram Gottschalk being separated after 62 years of marriage has triggered a public response that few could have imagined just days ago. The pair was caught in an image, heads bowed and both wiping away tears, by their granddaughter Ashley Bartyik. It was Bartyik's passionate plea in a Facebook post – shared thousands of times – that preceded media interest.
The Gottschalk story has gone viral, with news outlets in Europe, Asia and the USA all casting an eye on how Canada – and, in particular British Columbia – cares for its aging population.
Predictably, other stories are coming out in follow up media reports. It seems everyone has some experience to share with finding care for elderly couples – often with varying needs.
At BC Care Providers Association, we might have predicted that a story like this would eventually catch the public's attention. For the past 2 years we have been engaging with government, our health authorities, medical professionals, and member stakeholders on developing creative solutions to meet the growing need.
Over the last several months, over 700 British Columbians have also taken the time to complete a comprehensive online questionnaire we developed in conjunction with the BCCPA's release of two major White Papers. This is an amazing response to an issue we believe is critically linked to the future prosperity and social fabric of our community.
Our first reaction to the Gottschalk family's dilemma was to have empathy for their situation. There are few scenarios as heart wrenching as having two people, who have loved and cared for each other their whole lives, being forced to live apart.
Having worked closely with our provincial health authorities over the years, we know that they are taking the matter seriously with the tools they have available.
However, it will take creativity combined with the necessary political leadership to address this issue. One solution that BC Care Providers Association has proposed is something we call The One Percent Shift.
In simple terms this means shifting 1% of the existing health budget devoted to acute care and investing it in home and community care. In this scenario, the $1,800 per day that is currently needed for acute care can be re-directed to residential care at $200 per day.
By redirecting only 1% of the acute care budget, we would be able to increase the number of residential care beds by 4,300 across the province. Or this would translate into 8 million additional home care hours accessible to our seniors each year.
In that regard, we applaud the Fraser Health Authority (who were responsible for the Gottschalks' care) for announcing recent closure of 80 acute care beds, and making a commitment to transfer funds to the community to increase capacity of seniors care. They are heading in the right direction, but more clearly needs to be done if we are going to meet the needs of our rapidly ageing population.

While there are no easy answers, some short-term solutions are to be found when private care beds outside the system are currently vacant.
Last April, for example, BC Care Providers Association launched the care bed search tool – available at MyCareFinder.ca – to help raise public awareness of excess capacity in the private system that could be more effectively utilized.
Over time, expanding the overall number of Care Hubs and the types of services delivered would help allow more seniors to age in place and provide for more flexibility in the system.
We expect the story of Anita and Wolfram Gottschalk will be front and centre at the SFU Wosk Centre for Dialogue on September 20th during an all-day event we call the BC Continuing Care Collaborative.
In partnership with the Ministry of Health, we are assembling one of the largest gatherings of health and seniors care stakeholders — who together will focus on building consensus for the implementation of solutions that will support the strengthening of seniors care delivery in BC. This will include health care professionals, family members, care aides, academics, labour and countless other individuals who play a critical role in the delivery of care to our seniors.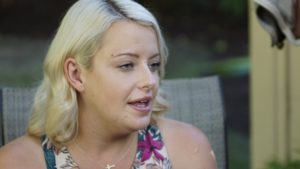 We are extremely pleased that one of the people at the centre of the Gottschalks' sad story will be their granddaughter Ashley Bartyik, who confirmed her attendance earlier this week. The poignant account of her grandparents will be top of mind for all those assembled at the Collaborative.
It will be, we hope, an opportunity to focus the leaders and key decision-makers in the care sector to move simply beyond talking – and commit to taking action within their organizations in the coming months.
The theme of the inaugural Collaborative is "It's About…Time". It is about time we work collaboratively to build a seniors care system that is responsive, fiscally sustainable and works in the best interest of our seniors. Because, as we should all realize by now, there is little time to waste.
+++
Infographics: Sustainability and Innovation in Seniors Care