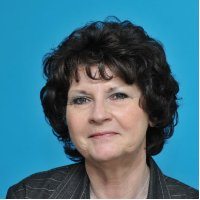 To become more familiar with BC Care Providers Association and the people who govern the organization, we are asking them to share a little bit about themselves. Today we feature our past president and current board member Elaine Price, Director of Operations Eden Care Centre.
Where were you born and raised?
Drumheller, Alberta (Dinosaur country). Fondest memory as a kid was hiking the hills around the valley searching for dinosaur bones (especially after it rained and the bones were exposed). After the Royal Tyrell Museum opened, the provincial government made it illegal to dig for bones, but by that time, we had a great collection of teeth and bones.
What has been your most favourite travel destination?
I have 3 favorite locations. I'm not a fan of sand and sun, but I revel in European history, so my favorite cities are Edinborough, Scotland (and no it wasn't William Wallace but family ties), London, UK and Munich, Germany (who doesn't like great German white wine?)
What is your favourite sports team?
I am a terrible athlete but a huge sports fan and follow a lot of different sports. As a kid growing up in a small town on the prairies, we were exposed to hockey from a young age, so I guess I gravitate to hockey. Never, ever was a fan of the Toronto Maple Leafs or Montreal Canadians (hate to admit that at one time I was a Boston fan), but as an Albertan, I was (underscore was) an Oiler fan. When we moved to Vancouver, I became a true blue Vancouver Canuck. (besides, Trevor Linden was from my husband's home town).
What motivates you to support the work of the BC Care Providers Association?
As a clinician, I am proud of the work the association is doing to support quality senior's care. Working with like-minded colleagues makes is so gratifying.
What is the accomplishment you are most proud of?
My proudest personal/professional accomplishment is tied into part of my previous life. As Coordinator of the MS Clinic at UBC , I was thrilled to work with MS colleagues from across the country to co-author "The Canadian Clinic Care Plan". Our work was included in "Advanced Clinical Practice in Multiple Sclerosis Nursing" edited by June Halper, one of the foremost MS Clinicians in the United States. I was also privileged to present a paper on Nursing Assessment in an Outpatient MS Clinic at the 2nd Neurological Conference in Santiago de Cuba in 2000.
You are Prime Minister for a day — name one thing you would change
The list is too long, but if we had a fully-funded national seniors' strategy that focused not only on illness and care, but also on senior's wellness strategies (could we have proper tax breaks for gym memberships, nutrition coaches, yoga teachers, please) it would be a step in the right direction. How about enthusiastic financial support for innovative senior care initiatives (senior-friendly communities anyone?).