With a rapidly growing population and strengthening economy, the ability to attract qualified care aides to British Columbia has increasingly become a challenge. The problem is particularly acute for residential care operators in the Interior and Vancouver Island. For home support employers this is a province-wide issue with chronic shortages in the North.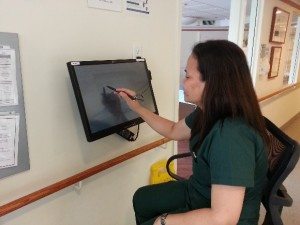 "We are getting reports from our members almost on a daily basis that it has become challenging to identify enough care aides to work with the frail elderly," says Daniel Fontaine, CEO for the BC Care Providers Association (BCCPA). "Even with an average starting wage between $18-21 per hour plus benefits, the reality is we simply aren't training or recruiting enough people to meet the growing demand. The problem is further compounded when you consider we have the best economy and an ageing workforce."
In 2007, the BCCPA initiated BC Cares, a successful partnership between the BC Ministries of Health and Advanced Education as well as 20 public and accredited private BC universities and colleges. BC Cares encouraged and provided easier access to the required courses prospective candidates would need in order to become a qualified care aide. A focus was placed on increasing the enrollment rate of immigrants, youth and those living in Aboriginal communities.
The BC Cares campaign was able to boost enrollment by 75-100% for much-needed residential care aides (RCAs) and home support workers (HSWs). By the fall of 2008 almost all participating post-secondary institutions reported their courses were near or at capacity. The campaign featured radio and print advertising, brochure distribution, a comprehensive website and social media marketing tactics.
"A lack of care aides in the Interior, Vancouver Island and home support workers in Metro Vancouver is yet another early warning signal of what lies ahead," says Fontaine. "Our workforce is ageing and we need to ensure that we train and recruit enough staff to ensure we can maintain adequate levels of seniors care throughout the province."
The BCCPA is hosting a Care to Chat speaker event at the upcoming Annual Conference May 29-31 in Whistler which will focus on Health Human Resource issues in continuing care. The BCCPA also recently produced an op-ed titled Addressing Health Human Resource Challenges in BC's Continuing Care Sector which explores ways to ensure sufficient levels of Health Human Resources exist.
Anyone interested in becoming a care aide or home support worker should contact their local college to determine the specific enrollment requirements. For qualified individuals interested in working in BC, please visit www.bccare.ca and click on the "MyCareFinder" link to view a complete Google Map listing of member sites across the province. Applicants are encouraged to reach out to care providers directly to determine their specific human resource needs.
BCCPA FEATURED IN CKNW 'PUTTING BC TO WORK' SERIES
Daniel Fontaine was on CKNW on Monday speaking about the high demand for care services for seniors, which translates to plenty of job opportunities for care providers.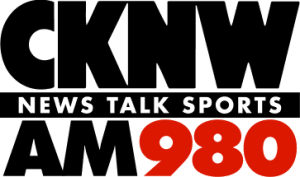 Fontaine says that in 2026 there will be a huge demand for care providers "for individuals who are both providing direct front line care for seniors, and also those who are in the leadership and management team of places like retirement homes or care homes, or assisted living properties."
Click here to view the story on the CKNW website and listen to the interview with BCCPA CEO Daniel Fontaine.