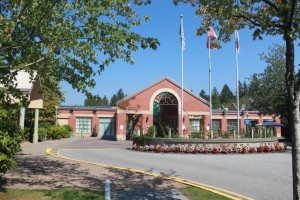 The BC Care Providers Association (BCCPA) is pleased to have George Derby Centre in Burnaby re-join the association and once again, be part of a dynamic group of service provider and commercial members.
"We're really pleased to have Ricky Kwan and his whole team at George Derby Centre back into the BCCPA family," says BCCPA President Elaine Price.
Originally built in the 1960's as a rehabilitation centre for young disabled veterans returning from the war with the goal of promoting their return to community living, the new George Derby Centre opened in 1988 as an Intermediate Care home providing residential care to former veterans of the Armed Forces deemed eligible for admission by Veterans Affairs Canada. The centre was named after George Derby, who was a private in the 72nd Battalion, Seaforth Highlanders, Canadian Expeditionary Force in World War I and who received the Order of the British Empire in 1943 for his patriotic and philanthropic work.