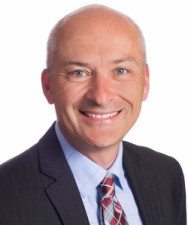 The BC Care Providers Association (BCCPA) is calling upon the federal and provincial health ministers, who are meeting in Vancouver on Jan 19-21st, to make seniors care and our rapidly ageing population a key priority for their discussions. A 2015 Statistics Canada report indicating there are now more Canadians over the age of 65 than under 15 illustrates the importance for immediate action.
"It was great to see Prime Minister Justin Trudeau commit to the Canadian Association for Long-Term Care (CALTC) his interest in developing a new National Dementia Strategy for Canada," says Daniel Fontaine, CEO for the BCCPA.
"The Liberal Party of Canada has long called for federal leadership to establish a pan-Canadian Dementia Strategy to address the need for a national plan for Alzheimer's disease and other forms of dementia…A Liberal government will provide leadership for real action on a pan-Canadian dementia strategy. We will repair the federal government's relationship with the provinces and ensure federal collaboration with provincial and territorial partners to tackle critical needs such as dementia. Alzheimer's disease and other forms of dementia puts enormous emotional stress on millions of families in Canada and costs our health care system billions of dollars every year…"  – excerpt from Liberal Party of Canada response to CALTC election questionnaire
"The upcoming meeting in Vancouver should serve as the first real opportunity to make important progress regarding the issue of seniors care that has arguably not received the attention it deserves over the last decade," says Fontaine.
The BCCPA is asking health ministers to support the following recommendations:
Ensure any new Federal-Provincial Health Accord adequately reflects the fact that provinces like British Columbia must care for an older population compared to other jurisdictions. In particular, the current per capita funding model, as provided through the Canada Health Transfer, should be modified to reflect the reality of Canada's demographics.
Criteria for new federal-provincial infrastructure investments should immediately support:
-upgrading and retrofitting of older residential care homes to allow for improved safety and health care delivery such as the installation of life-saving sprinkler systems, ceiling lifts and other safety-related/building infrastructure investments.
-Investments in safety infrastructure and technology to allow seniors to live longer in private home care settings, if they so choose.
-Commit to the development of an effective and outcomes-based National Dementia Strategy which can start being implemented in 2017.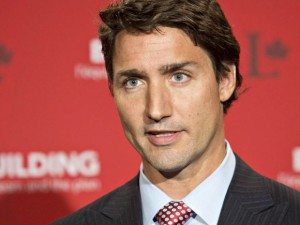 On September 30th, 2015 Prime Minister Trudeau made a campaign appearance at a Surrey residential care home and promised:
"As an immediate commitment, we will invest $3 billion over the next four years to prioritize additional and improved home care services for all Canadians…
As part of a Liberal government's commitment to a new, ten-year investment of nearly $20 billion in social infrastructure, we will prioritize significant, new investment in affordable housing and seniors' facilities – including long-term care facilities."
"We need committed leadership and coordination from both our federal and provincial health ministers if we are going to make up for lost time," says Fontaine. "It's time to roll up our sleeves and collectively get to work to ensure some of our most vulnerable citizens aren't left behind."