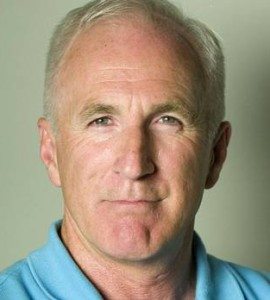 The BC Care Providers Association (BCCPA) is pleased to announce that esteemed national affairs columnist Gary Mason will moderate the upcoming Care to Chat event on Wednesday, March 2nd at the Terminal City Club in Downtown Vancouver.
Mason, a multiple Webster Award winning columnist with the Globe and Mail, will moderate a panel discussion with members of the continuing care sector, government, health authority and other representatives to discuss the future of B.C.'s continuing care system.
Mason is also a well-known author having written the best seller Patriot Hearts: Inside the Games that Changed a Country with John Furlong – a book about the 2010 Olympic Games in Vancouver/Whistler. A graduate of Langara College's journalism program, he started his career with the Victoria Times Colonist before moving to the Vancouver Sun, where he worked for 19 years.
"We are pleased to have such a well-respected individual like Gary Mason moderate our upcoming Care to Chat event," says BCCPA CEO Daniel Fontaine. "His high level of professionalism and experience as a journalist will serve to make this panel both informative and thought-provoking for everyone in attendance."
Previous moderators have included Bill Good (CKNW), Sophie Lui (Global TV), Rick Cluff (CBC) and Robin Gill (Global National).
This discussion comes on the heels of the successful September release of the BCCPA policy paper – Quality, Innovation, Collaboration: Strengthening Seniors Care Delivery in BC.
"We think the Innovation and Collaboration theme will spark an informative discussion about the future of B.C.'s continuing care sector in advance of our Annual Conference," says Fontaine. "Will Continuing Care Hubs become the new reality? If so, how quickly can we get there?"
The four panelists for the discussion, titled: Collaborate and Innovate: What Needs to Be Done to Support a Sustainable Continuing Care Sector in B.C., include Doug Hughes, B.C. Assistant Deputy Minister of Health, Irene Sheppard, Executive Director of Residential and Assisted Living Services for Fraser Health, Gayle Duteil, President of the BC Nurses Union and Michael Kary, Director of Policy and Research for the BCCPA.
Details
Date: March 2, 2016
Time: 11:30 a.m. – 2 p.m.
Location: Terminal City Club – 837 W Hastings St., Vancouver
Price: $75 for BCCPA members/government – $125 for non-members
Table of 8: $660 for members – $1,100 for non-members. Includes reserved seating.

Title Sponsor

Silver Sponsors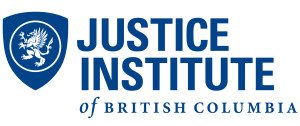 Educational Partners

MAINTENANCE OF CERTIFICATION 
Attendance at this program entitles certified Canadian College of Health Leaders members (CHE / Fellow) to 1.25 Category I  credits toward their maintenance of certification requirement. Click here for more information.