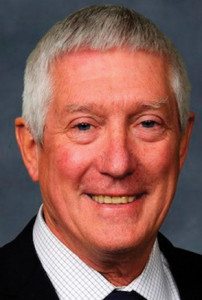 The BC Care Providers Association (BCCPA) is pleased to announce the next Care to Chat event on March 2 at the Terminal City Club in Vancouver. The title is: Collaborate and Innovate: What Needs To Be Done To Support a Sustainable Continuing Care Sector in BC? The goal of this session is to discuss and explore the future of B.C.'s continuing care system including ways to innovate and sustain the sector while improving seniors care in the province.
Building off the successful release of the BCCPA policy paper (Quality, Innovation, Collaboration: Strengthening Seniors Care Delivery in BC) in September 2015, this Care to Chat event will include a panel discussion of the continuing care sector, government, health authority and other representatives to discuss the future of B.C.'s continuing care system. Representing the Ministry of Health, B.C. Assistant Deputy Minister of Health Doug Hughes will be participating as a member of the panel.
"We think the Innovation and Collaboration theme will spark an informative discussion about the future of BC's continuing care sector in advance of our Annual Conference," says BCCPA CEO Daniel Fontaine. "Will Continuing Care Hubs become the new reality? If so, how quickly can we get there?"
When Canada's Medicare system was created 50 years ago, the average life expectancy in Canada was 68.1 years. Today, the average life expectancy is 81.7 years, yet the health system has only marginally adapted to meet the needs of our aging population. In particular, the health care system in Canada is still largely acute care oriented and not optimally designed to provide care for those with ongoing care needs, such as chronically ill elderly.
Along with challenges with respect to costs and a health system that is not adequately designed to meet the needs of an aging population, there are also serious access issues. In 2012, for example, it was reported that 461,000 Canadians were not getting the home care they thought they required. Wait times for access to long-term care in Canada also ranged anywhere from 27 to 230 days.
As outlined in the BCCPA paper Quality, Innovation, Collaboration it advocates that with the aging population and increased pressures facing the acute care system, now is the time to explore new solutions to meet challenges and improve seniors care. Part of this will include redesigning the health system with new care models such as Continuing Care Hubs which provide enhanced services for seniors, but also targeted re-investments, particularly a redirection of acute care funding to home and community care. The BCCPA paper also recommends the establishment of a more collaborative relationship as well as better utilizing existing continuing care capacity. The paper also recommends re-defining existing eligibility criteria for complex care and removing the restrictions relating to the number of prescribed services in Assisted Living.
The BC Ministry of Health has also indicated through a series of policy papers it released in February 2015 that changes and restructuring to the health care system are required including a redirection of acute care funding to home and community care as well as looking at ways to better deal with frail elderly and those with dementia.   The focus of this Care to Chat will be on a discussion about the future of B.C.'s continuing care system namely exploring ways to innovate and sustain the sector while improving seniors care in B.C. Various perspectives will be outlined by a panel (see below) on ways to innovate and make sector sustainable while also improving seniors care.
Panelists
Doug Hughes: Assistant Deputy Minister, Health Services Policy Division, B.C. Ministry of Health
Doug is the Assistant Deputy Minister for the Health Services Policy and Quality Assurance Division of the Ministry of Health. The Division is responsible for policy development and quality assurance oversight of health services delivered through the Health Authorities in British Columbia. He currently co-chairs the Integrated Primary Acute and Community Care Committee as well as serving on the Physician Strategic Services Advisory Committee, the BC Patient Safety and Quality Council and the Canadian Patient Safety Institute.Doug has worked with the Provincial Government for the past 28 years in various positions across the Province and has lead the development of policy and the management of services for children and families, seniors, mental health and substance use, acute care and services to people with disabilities.He has a Masters of Social Work Administration from the University of Calgary and a Bachelor of Arts in Political Science from St. Mary's University. He holds graduate certificates in Leadership from Royal Roads University and Executive Management from Queens University.
Irene Sheppard: Executive Director, Abbotsford and Mission Health Services, Fraser Health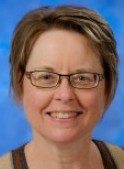 Irene provides leadership and direction on strategies, planning/design, implementation and delivery of all Assisted Living and Residential Care contracted services in Fraser Health and specific Fraser Health operated services in the Abbotsford and Mission communities: Home Health (including Home Support) and Residential Care services at The Residence in Mission (TRIM) and Worthington/Cottage. She is the Fraser Health liaison for the Abbotsford and Mission communities including the Divisions of Family Practice and civic partnerships for healthy communities.  In addition, Irene will lead the regional network of Fraser Health operated residential care with respect to regional clinical practice and quality improvements.
Gayle Duteil – President, BC Nurses Union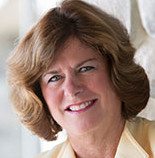 Gayle Duteil became president of the BC Nurses' Union (BCNU) in September 2014.  She has over 30 years of experience on the front lines in acute care and in senior positions at BCNU. She graduated from Vancouver General Hospital School of Nursing in 1983 and became an acute care/emergency nurse. Her passion for nurses' issues led to early involvement in the union and when nurses went on strike in 1989, Gayle became a steward. She held various union leadership positions, rising to become executive director of operations at BCNU in 2005. In that role, her responsibilities included the general management and https://bccare.ca/wp-content/uploads/2022/08/medcare-img22.jpgistration of the union. Gayle is a Canadian Human Resource Professional (CHRP) and has studied at the Harvard School of Negotiations and Communication and the UBC Centre for Labour and Management Studies.
Michael Kary – Director of Policy and Research, BC Care Providers Association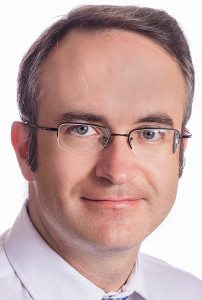 Michael Kary has over ten years of impressive health policy experience and a solid educational background including a Master's of Public Administration from Queen's University. Prior to joining the BC Care Providers Association, Kary spent the past six years as a Senior Policy Analyst with the IGR Branch and Seniors Directorate of the BC Ministry of Health. Kary's impressive work advancing seniors' issues have led to key IGR policy development in areas such as pharmaceuticals, sustainability, health human resources and wait times. Prior to his work with the BC Ministry of Health, Kary held the position of Intergovernmental Policy Advisor and Acting Senior Advisor Federal-Provincial Relations with Alberta Health and Wellness.
Details
Date: March 2, 2016
Time: 11:30 a.m. – 2 p.m.
Location: Terminal City Club – 837 W Hastings St., Vancouver
Price: $75 for BCCPA members/government – $125 for non-members
Table of 8: $660 for members – $1,100 for non-members. Includes reserved seating.

Title Sponsor

Silver Sponsors