-MEDIA RELEASE-
SOCIAL ISOLATION CAN TRIGGER NEGATIVE HEALTH IMPACTS ON SENIORS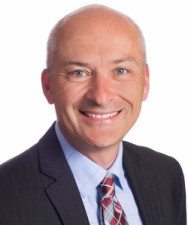 This can truly be a hectic and crazy time for many people as they scurry around trying to locate those last minute gift items before Christmas. But for many seniors living in a care home or receiving care at home, this can be a particularly lonely time of the year. That's why the BC Care Providers Association (BCCPA) is encouraging everyone with a friend or family member receiving care to take some time out of their schedule for a special visit this holiday season.
"This is truly a special time of the year for so many people," says Daniel Fontaine, CEO of the BCCPA. "But research has shown it can also be a lonely time too – especially for seniors. That's why it's so important if you have a loved one living in a care home or receiving care at home, you set aside some time to visit them over the holidays."
Social isolation touches many areas of seniors' lives, including active participation in the community and healthy ageing. According to a 2012 study of the National Academy of Sciences, both social isolation and loneliness are associated with a higher risk of mortality in adults aged 52 and older. As people get older, their likelihood of living alone increases. With the aging population and approximately 25% of the Canadian population to be over 65 in the next twenty years the problem of social isolation is likely to increase.
In a 2012 Statistics Canada report, nearly one in four seniors reported that they would like to participate more in social activities. Statistics Canada's 2008/09 Canadian Community Health Survey also found that about one-fifth of seniors felt left out, isolated from others, or that they lacked companionship.
Research shows that social isolation can have detrimental effects on health. As reported in a 2009 U.S. study using data from the National Social Life, Health, and Aging Project, seniors who feel lonely and isolated are more likely to report having poor physical and/or mental health. One study notes isolation is as strong a factor in early death as smoking 15 cigarettes a day, while another notes loneliness can be twice as unhealthy as obesity increasing chances of early death by 14 percent.
"If you have a family member in care who you haven't seen in a while, one of the nicest gifts you could give them during this season is a special visit or two," says Fontaine. "This is one gift that won't cost you a thing, but can lead to some very positive health effects for someone you love."
-30-