Do you know a care aide who goes above and beyond his or her call of duty? How about a cleaning staff person who is dedicated to keeping your care home clean and virus free? If you do, the BC Care Providers is currently seeking nominations for a front line care provider or support staff person who should be recognized by their peers.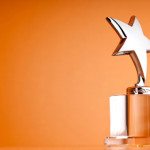 The process to apply is extremely simple and is only a click away! Two awards are available for a front-line worker in both residential care and home care. Award winners are provided with transportation and accommodation in Victoria whereby they will be presented with their award by the Minister of Health.
"We want to support quality care across BC and this award is geared to support that effort," says Daniel Fontaine, CEO for the BCCPA. "We hope to receive a number of excellent nominations from across the province this year and celebrate their work at a packed house in Victoria. While we realize it takes a few minutes to complete the online application it can make a world of difference to the person who is both nominated and wins the award."
Members of the 2016 Awards Committee include Board directors Bob Boulter, Henry Lu and Sue Emmons. The deadline for applications is December 1, 2015. Applications can be submitted online by clicking here. All BC Care Provider of the Year nominees will be recognized in a special BCCPA web post. Please note, only staff working for bona fide members of the BCCPA are eligible to be nominated.
The following are two other categories of award recipients.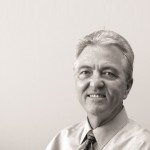 Ed Helfrich Long-Service Excellence Award:
Awarded to a member owner/operator or a member employee/contractor who has a 15+ year industry track record of developing and delivering quality care for individuals in care.
Innovation of the Year:
Awarded to a member care provider or one of their employees who can demonstrate an innovation they have developed or introduced within the sector to improve the quality of care delivered.
Two previous award recipients include Louise Johnson and Wendy Miller. See a YouTube video of Wendy Miller accepting her award.
Please take a moment to consider someone working with you who deserves our recognition and nominate them today!
Below is a video produced of Keith Anderson, winner of the Ed Helfrich Award in 2015. Have a look.