In September the BCCPA wrote a letter to the Minister of Health in response to an announcement of the redevelopment plans for Delta Hospital. Here is a copy of that correspondence.
+++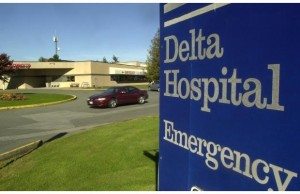 As the leading industry association representing BC's continuing care sector, we have worked collaboratively with the Ministry of Health and the Health Authorities in order to deliver high quality, cost-effective care for seniors.
In that regard, we were pleased to hear of your interest in expanding and improving the delivery of seniors care for the residents of Delta and the surrounding region.
While we applaud your announcement of an agreement to develop a business case to determine the feasibility of expanding Delta Hospital, we believe it should only be one of several options given full consideration. Our view is that one alternative that deserves further analysis is how private providers could deliver more cost-effective and community-based solutions.
It may be of interest to you to learn that our members have current and planned capacity in Delta to accommodate well in excess of 200 seniors – at no additional capital cost to taxpayers.
As was noted in the 2012 BC Ombudsperson's Report, senior's care beds operated by our members can save the Health Authority upwards of 15% per year. In an era of limited budgets, partnering with our members in the delivery of seniors care has helped the Ministry to stretch each dollar invested even further.
Over the last several years a number of our members have been in discussions with the Fraser Health Authority regarding our joint interest in expanding the capacity for seniors care in Delta. Therefore, it was somewhat surprising to learn, by way of a news release, that this window of opportunity appears to have suddenly closed.
Of particular concern to the BCCPA is how the expansion of Delta Hospital may impact long-standing service providers operating within the community. The announcement of the pending closure of Burquitlam Lions Care Centre only serves to highlight how the consolidation of beds can result in significant impacts to existing service providers and seniors in care.
We are hopeful that since this was simply the announcement of the development of a business case, there remains an opportunity to work with the Ministry and the Health Authority to explore what other options exist. This is especially important in light of the Ministry's commitment to work within the spirit of its previous Managing Changing Needs policy.
In the coming days we will be reaching out to the Delta Hospital Foundation to convey an interest in working with them to ensure their limited capital dollars are strategically invested. In order to successfully develop a new "Care Hub" model, it clearly requires acute and continuing care service providers to work in partnership.
It is our hope that the recent announcement regarding a possible Delta Hospital expansion is but one of several options under consideration by your government. In that regard, we would welcome the opportunity to explore what other cost-effective options exist that can help you deliver your identified goals and objectives when it comes to expanding seniors care in Delta.
As valued partners, we trust you will give serious consideration to our request. Once again, thanks for your interest and support of seniors care throughout British Columbia.