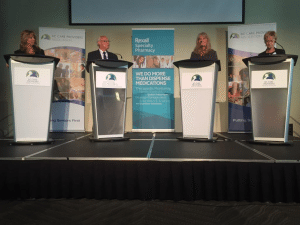 The BC Care Providers Association (BCCPA) kicked off season three of Care to Chat this morning with an intriguing special edition debate about seniors care in Canada, featuring high-profile candidates from the nation's four major political parties. Dianne Watts (Conservative), Ken Hardie (Liberal), Claire Martin (Green) and Pixie Hobby (NDP) represented their parties at the event which took place at the Elim Village campus of care in Surrey. A capacity crowd of just over 300 people were on-hand to participate in the event. Along with Daniel Fontaine, CEO of the BCCPA, the event was moderated by special guest media panelists Jeff Lee from the Vancouver Sun and freelance journalist Paul Johnson.
The panel asked the tough questions and the candidates each held their own in addressing a wide variety of issues around caring for seniors in Canada.
"Today's debate provided our guests some valuable insight regarding a series of important policies that relate to the federal government's role when it comes to seniors care in Canada," said Fontaine. "I believe people left today with a clearer understanding of where each of Canada's four major political parties stand on a number of key and sometimes controversial issues related to seniors care."
This was the largest Care to Chat event in the history of the BCCPA as guests packed into The Oasis building at Elim Village. The debate also generated a lot of media attention and discussion on social media.
Click on the following to read more:

November Care to Chat – Dementia Village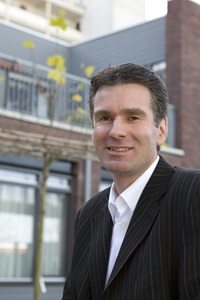 The BCCPA is excited to announce our next Care to Chat event on Nov. 25 at the Terminal City Club where the focus will be on the Dementia Village model from the Netherlands and will feature one of its primary architects – Eloy van Hall. The BCCPA anticipates an important discussion on exploring new dementia care models in Canada. The Dementia Village in the Netherlands is home to approximately 150 seniors living with severe cases of dementia along with around 240 "villagers", who are trained geriatric nurses and caregivers dressed in street clothes and provide 24-7 care…Read more.