The BC Care Provider's Association (BCCPA) is pleased to announce that Rexall Specialty Pharmacy, a division of Rexall, has been selected as the Title Sponsor for Season III of the nationally-recognized Care to Chat speaker series. Launched in 2013, well in excess of 1,400 paid guests have attended eight of the events which have taken place both in Vancouver and Whistler.
"It's great to see a company with the reputation and reach of Rexall Specialty Pharmacy wanting to partner with the continuing care sector in this way," says Daniel Fontaine, CEO for the BCCPA. "We are very much looking forward to working with Rexall's team over the coming year. Based on our lineup of speakers, I'm confident this will be the most memorable season of Care to Chat to date."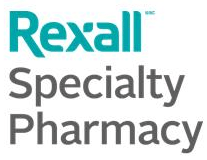 The launch of next year's Care to Chat season will take place on Tuesday, September 22nd at Elim Village in Surrey. The event is titled Canada Cares: Putting Seniors on the National Agenda and will feature a live debate and discussion with representatives from four of the major political parties.
The BCCPA has invited several Members of Parliament and/or candidates from the Conservative Party of Canada, Liberal Party of Canada, New Democratic Party of Canada, and the Green Party of Canada to participate in this special election edition of Care to Chat. These representatives include Hedy Fry, MP (Liberal), Dianne Watts (Conservative), Elizabeth May, MP, (Green) and Jenny Kwan (NDP).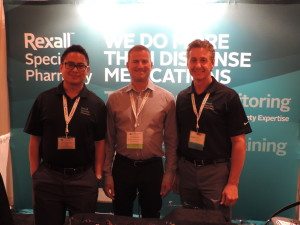 "We are very excited to continue to be a part of this important event as this season's Title Sponsor," said Norman Hertzman, Director Business Development. "Rexall has a long and proud history of being a pharmacy first. Health care is the core of our business and we are committed to providing residents with the highest quality of care, as well as improving health outcomes by delivering a more complete and personalized health experience," added Hertzman.
"As a former Gold Sponsor, Rexall has been a valued supporter of the Care to Chat series," says Hart Dashevsky, Director of Membership Services and Sponsorships. "It's great to see them increase their commitment and take on the new role as Title Sponsor this year."
A special Request for Sponsors (RFS) was issued via the BCCPA website earlier this year. It asked interested parties to submit their bids by no later than Friday, July 15. Each submission was thoroughly reviewed against the identified criteria outlined in the RFS. The BCCPA is currently seeking a Title Sponsor for its 2016 Annual Conference. Submissions were accepted up to the deadline of midnight (PST) on Friday, July 24th, 2015.
About Rexall Specialty Pharmacy:
Rexall Specialty Pharmacy, a division of Rexall, provides highly specialized clinical, medication management, palliative care and mental health services for residents of long term care, assisted living, group homes and retirement communities. Rexall's dedicated team of professionals work closely with physicians, nurses, residents and their families, to manage complex medication therapies, and to strive for optimal health outcomes. Rexall pharmacists are passionate about the profession of pharmacy, and appreciate the significant contribution of a qualified pharmacist to the multi-disciplinary team…Visit their website.
DETAILS:
Date: Tuesday, September 22nd
Cost: BCCPA members have access to a limited number of free tickets. Non-members $75.
Location: The Oasis at Elim Village, 9008 – 158 Street, Surrey, BC V4N 5G4
*Access is off 90th Avenue.
Networking Reception: 9:00am-10:00am
Live Debate: 10:00am-11:30pm
Parking: Free parking is available onsite & there is also plenty of street parking