With only one week left until the registration deadline, anticipation is mounting for the 38th annual BC Care Providers Association Conference.
This year will feature over 60 speakers, 24 workshops and over 400 registered delegates, which will be a record-high attendance. The conference is designed to bring together leaders from the government, health authorities, the continuing care sector and community partners. BCCPA CEO Daniel Fontaine, who is participating in a conference session himself, is looking forward to the engaging discussions that will be sparked as a result of these sessions.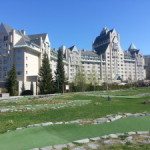 "We have some of the best experts in the country in the continuing care sector," said Fontaine. "We have, by far, become the largest, and I think the premiere, conference of its kind west of Toronto."
"The theme this year is: Sustainability Through Innovation," he said. "So we are going to be focusing a lot on the future and where the continuing care sector is going in the next ten, 20 or 30 years." 
Be sure to get dressed up and join the fun at Club Care on Monday night, where there will be a "choose-your-decade" theme among other fun activities.
The conference runs from May 24-26 in Whistler, B.C. Be sure to remind your colleagues that there are only seven days left until registration closes!
Watch the video below to see a message from Daniel Fontaine.
Here is the abstract from our CEO's upcoming address to the 38th Annual Conference:
The Year 2045: Looking Back to the Future of BC's Innovative Continuing Care Sector
Our society has changed a lot over the last 30 years. Around this time in 1985 planners were putting the finishing touches on Expo 86. Low-cost smart phones that could track your child's every move were mere fantasy. Performing cataract surgery in less than 30 minutes was considered preposterous. Fax technology was about to revolutionize the office.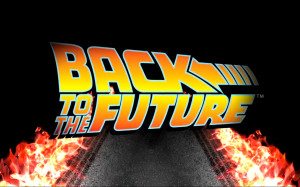 Daniel Fontaine, CEO for the BCCPA invites you on a time journey looking ahead to the next 30 years to see what it will bring in terms of innovations to the continuing care sector. What will our building designs look like? Will advanced robotics help to solve a chronic labour shortage? How did our current campus of care concept evolve? How did the integration of post-secondary institutions into care hubs revolutionize the way we deliver care?
Fontaine will transport you to the year 2045 in order to explore and discuss the characteristics of successful care providers that not only survived, but thrived in an increasingly innovative and knowledge-based society. Strap on your seatbelts, jump in the Delorean and get ready to be transported back to the future!