SafeCare BC has issued a member bulletin in response to recent WorkSafe BC inspections. Over the past week, SafeCare BC has fielded questions regarding orders being issued by WorkSafeBC enforcement officers citing lack of ceiling lifts in continuing care homes. This bulletin below is intended to provide clarity around the issue.
*SafeCare BC (SCBC) is an industry funded, non-profit society working to ensure injury free, safe working conditions for continuing care workers in BC.

Want To Learn More About Workplace Safety?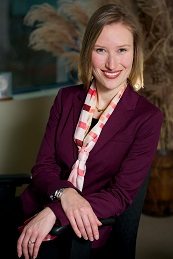 SafeCare BC Executive Director, Jennifer Lyle, will be presenting two sessions on workplace safety at the 2015 BC Care Providers Association Annual Conference. The two sessions are titled:
SafeCare BC's sessions are part of a stream of presentations on Occupational Health & Safety(OHS), including a presentation by WorkSafeBC. In this special WorkSafeBC session participants will learn about Point of Care inspections being conducted by Prevention Officers in long-term care facilities and what to expect if an officer shows up at your facility.
With over 60 speakers as well as 24 panel discussions and presentations, this is a conference you will not want to miss! Don't wait, register today!


Primary Question: Can WorkSafeBC issue an order against a facility for not having ceiling lifts installed?
To address this question, it's important to first note that neither the Workers Compensation Act nor the Occupational Health and Safety Regulations specify that ceiling lifts must be installed to adequately reduce the risk of musculoskeletal injuries among staff. Rather, the Act, Regulations, and Guidelines refer to a preferred hierarchy of control measures, with preference given to:
Engineering controls (e.g. ceiling lifts, floor lifts, electric beds, sit-to-stand lifts, etc.)
Administrative controls (e.g. scheduling of work activities, mandating the use of Point-of-Care Risk Assessments, etc.)
The control method selected to protect staff's safety will depend on two key issues:
The nature of the risk in the workplace.
That which is "practicable". In the case of the Regulations, "practicable" is defined as "that which is reasonably capable of being done."1
To address these questions, an employer must first identify the risks to staff in the workplace, and then take steps to address those risks. Identifying the risks in the workplace means conducting a risk assessment. From a musculoskeletal standpoint, this means addressing the following 1,[3],[4]:
Nature of the resident population (e.g. highly mobile? Highly dependent on assistance?)
Facility infrastructure (e.g. room layout, building characteristics, flooring, etc.)
Nature of the work and the risks arising from that work. In this case, providing care to physically-dependent residents would be considered high risk.
Frequency of the task. In the case of resident transfers, this typically occurs multiple times a day.
Extent of available information on the risks and the options available to control it. In this case, the risks of unsafe manual resident handling are well-known, and the relative efficacy of options to control this risk are also well-known. For example, mechanical lifts are the safest option for care staff (with ceiling lifts offering a greater degree of protection vs. floor-based lifts). Second to this are assistive devices like slider sheets. Using "good biomechanics" has been largely discredited as a way to control risks related to resident handling and is therefore not an appropriate standalone strategy.
Availability and suitability of control measures. This will vary depending on the characteristics of the facility.
Resources needed to control the risk.
A good musculoskeletal injury risk assessment in a continuing care setting essentially answers the question "what are the risks?" and identifies the most practicable means of reducing the risk to the lowest level possible (with regards to resident handling, it is not possible to eliminate the risk). A properly done risk assessment provides justification for the control measures selected. If a facility has not done a proper risk assessment, it can't provide justification that it has implemented the most appropriate control measures. Therefore, an enforcement officer will likely default to identifying the most conservative control measure (e.g. ceiling lifts) as being practicable. This is where issues regarding orders can arise. (In addition, the facility will likely receive an order for not having done an appropriate risk assessment).
Consider the following scenario:
Facility A is a complex care site. The vast majority of its residents require significant assistance with ADLs. Although most residents can assist with bed mobility (e.g. rolling or shifting up the bed), few of them can transfer independently from bed to wheelchair. The building is approximately 50 years old. The organization has a plan to redevelop the site in the next five years, pending funding approval. The rooms are large enough to accommodate floor-based lifts. The flooring is vinyl throughout, reducing the force required to maneuver the floor-based lifts. The current building infrastructure is not structurally sound enough to permit the installation of ceiling lifts. In this instance, the facility, through its musculoskeletal risk assessment, may identify that ceiling lifts are not appropriate and that floor-based lifts are the best means for reducing risks related to resident handling. Provided the facility can give evidence that this approach is the most appropriate strategy for reducing the risk, they are not in violation of the Act or the Regulations. A risk assessment provides that evidence. Conducting a musculoskeletal risk assessment is the first step. The second step is to address those risks by implementing the recommended controls. This is another area with which facilities often struggle and can open facilities up to orders. For example, Facility A may identify that floor-based lifts are the best control measure and the organization purchases enough to cover the entire facility. However, if Facility A fails to provide staff with training on the lifts, doesn't have a clear maintenance plan in place, or doesn't have enough slings available, it will still be open to orders from enforcement officers.
Resources Available to You
SafeCare BC recognizes that risk assessments and program implementation are two key areas in which the continuing care sector requires support. It has identified both short- and long-term development goals in these areas. Short-term development goals include the Safe Resident Handling Train-the-Trainer workshop, the Safe Resident Handling Facility Self-Evaluation Tool, and policy templates on lifting policies. Long-term development goals include organizational gap analysis tools, focused support services, and additional training and resource development. In the interim, SafeCare BC has assembled a number of resources to support organizations in conducting risk assessments and implementing risk control strategies. These documents can be found by visit our Resources and Links page.
In Summary
The best control method for reducing risks to staff safety related to resident handling depend on the nature of the risks at the facility. Each facility is unique. Ceiling lifts may be the most appropriate method in one context, but may not be in another. It is critical that a facility conduct a musculoskeletal risk assessment to determine what approach is most appropriate for their unique situation. Doing so not only protects the safety of staff and residents, but enables a facility to demonstrate that it is in compliance with the Act and Regulations. If you have any questions related to this bulletin or are looking for additional resources not listed on our website, please don't hesitate to contact us at info@safecarebc.ca or 604-630-5572. [1] Occupational Health and Safety Regulations Guidelines, Part 4 – Ergonomics (MSI) requirements. Accessed from: http://www2.worksafebc.com/Publications/OHSRegulation/GuidelinePart4.asp?ReportID=34204 on April 27, 2015. [2] WorkSafe Bulletin – Patient Handling, Reducing the Risks. Accessed from: http://www2.worksafebc.com/i/ posters/2010/WS%202010-03/ws2010-03_controlMeasures.html on April 28, 2015 [3] Provincial Safe Resident Handling Standards for Musculoskeletal Injury Prevention in British Columbia. Accessed from: http://www.phsa.ca/Documents/Occupational-Health-Safety/HandbookProvincialSafeResident HandlingStandardsfor.pdf [4] It doesn't have to hurt! A guide for implementing musculoskeletal injury prevention (MSIP) programs in healthcare. Accessed from: http://www.phsa.ca/Documents/Occupational-Health-Safety/GuideItDoesntHaveto HurtAGuideforImplementingMSIPPr.pdf