***Only 9 days left to register – deadline is May 13th***
Annual Conference Reaches Record Attendance
The 38th BCCPA Annual Conference has just reached a record high number of delegate registrations. Over 400 BCCPA members and industry stakeholders are registered to attend the three day conference taking place in Whistler from May 24-26. Registration deadline is May 13th. Be sure to register today as this is a conference you won't want to miss!
This year's record attendance comes on the heels of a sold out conference in 2014. Thanks to a new Monday "Club Care" format, we've been able to accommodate more delegates in 2015.
"Watching the delegate numbers climb beyond 400 over the past few months has been very rewarding," says Daniel Fontaine, CEO. "Not only is this the largest conference of its kind west of Toronto, we're also very proud that it has attracted such a high calibre of speakers and panelists."
A Conference You Won't Want To Miss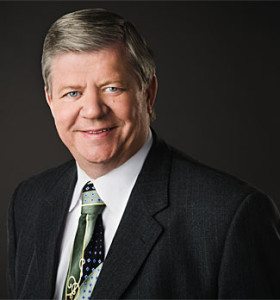 The 2015 Annual Conference has an impressive roster of over 60 speakers taking part in 24 informative panel discussions on a wide range of topics. Themed 'Sustainability through Innovation', the Annual Conference will showcase innovative practices and initiatives within the continuing care sector that are improving the sustainability of the health system as well as the quality of care provided to seniors.
"We're going to use this as an opportunity to look into the future of seniors care over the next few decades," says Fontaine. "As we face changing demographics and technological advances, the landscape of care is undergoing a significant shift. You only have to visit our commercial exhibit hall to see what is happening regarding innovations out on the front-line."
Click here to read the abstracts of each session. For rates/registration visit the 2015 BCCPA Annual Conference webpage here.
Win Up To 
$125,000

 On The Greens!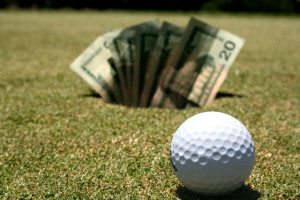 Sunny weather is upon us and another summer of golf is right around the corner. Regardless of your skill level, kick the summer season with friends and colleagues at this year's new and improved BCCPA Annual Golf Tournament,
We are pleased to offer golfers the opportunity to walk away with up to $125,000 in cash. Two separate "hole-in-one" par 3 challenges will take place during our Sunday golf tournament. Golfers will also have chances to win a number of other prizes and giveaways plus be awarded our new BCCPA Golf Champion Trophy.

Haven't Registered Yet and Want to Golf For Free?
All 70+ commercial exhibitors have been provided with one complimentary golf pass to be used by a service provider at the time they register online for the conference. For a full list of 2015 Annual Conference exhibitors visit the Commercial Marketplace.
Panel Discusses Revisiting End-of-Life Care
Along with exploring various issues related to end of life, this panel will review the current state of palliative care across Canada and how  the system and society should look at end of life in general. Panelists will also discuss topics such as the need for a national strategy on end-of-life care as well as strategies to improve the integration of long-term and palliative care…Continue reading.