***Registration Closes May 13th***
The registration deadline for the 2015 BCCPA Annual conference is only a few weeks away and spaces are filling up quick! Over 350 people have already registered for what is considered to be one of the premiere continuing care sector events in Canada!
Leading up to the conference we will be offering sneak-previews into the many panel blue-ribbon panel discussion and speaker presentation. Read below for an inside look at the session titled: The Innovation Paradigm: Delivering Excellence and Sustainability in Continuing Care.
Stay tuned in the coming weeks as we post more about the 24 panel discussions and presentations taking place at the 2015 BCCPA Annual Conference.
For a full program at a glance or to register, click here.
Delivering Excellence and Sustainability in Continuing Care
By 2036, it is estimated that approximately 25 percent of Canada's population will be at least 65 years of age. The aging population presents considerable challenges to the health system but also opportunities for innovation to improve the overall care for seniors.
This key plenary moderated by Bill Good, veteran BC broadcaster will be discussing issues regarding the aging demographics and its effects on the health system including continuing care as well as ways to better improve the sustainability of the system through innovation. In particular, former PEI Premier Robert Ghiz will provide key address on issues around sustainability and innovation.  The plenary will also build upon the expertise of the panelists, and look at innovations to sustain the system, reduce costs as well as explore initiatives such as the Premier's Health Care Innovation Working Group, Surrey's Innovation Boulevard and Choosing Wisely Canada, a campaign to reduce unnecessary tests, treatments and procedures. Along with reviewing the effectiveness of different provincial senior strategies such as the Ontario's Seniors Strategy (OSS), the panelists will also be discussing innovative ways to better care for seniors with dementia and looking into issues surrounding caregiving.
Speakers
Moderator: Bill Good – Veteran British Columbia Broadcaster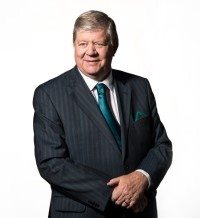 Bill Good has spent more than thirty years covering healthcare issues, education issues, and politics from every angle though anchoring newscasts at CBC, BCTV and CTV.
He also hosted a top rated radio talk show on CKNW for more than twenty five years. He's interviewed every Canadian Prime Minister since Pierre Trudeau and every BC Premier since Bill Bennett. Good now works out of the Sunshine Coast on events that interest him.
Robert Ghiz, former Premier of Prince Edward Island and co-lead of the first Health Care Innovation Working Group (HCIWG)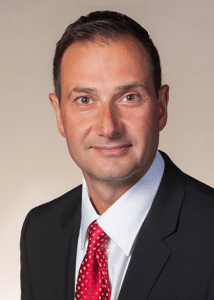 Robert Ghiz served as Premier of Prince Edward Island from June 2007 to February 2015. First elected as a Member of the Legislative Assembly in 2003, Robert Ghiz was re-elected in 2007 and 2011 in District 13 Charlottetown-Brighton.
In addition to his role as Premier, Robert Ghiz served as Minister for Intergovernmental Affairs, Minister responsible for Acadian and Francophone Affairs and Minister responsible for Aboriginal Affairs.
Robert Ghiz's highlights as Premier of Prince Edward Island included achieving major improvements to the education system with the introduction of kindergarten as a full-day program. In health-care, Premier Ghiz was successful at modernizing the Island health-care system to ensure it is both more efficient and sustainable to meet future demands.
Robert Ghiz was the co-lead of the first Health Care Innovation Working Group alongside Premier of Saskatchewan Brad Wall. This Working Group has resulted in cost-savings for provinces in pharma-care and shared best-practices among provinces and territories to enhance health care services for all Canadians.
During the recession, Robert and his government made strong investments in public infrastructure and played a key role in helping the province weather the recession. The focus on creating jobs and protecting Islanders from the impact of the global recession resulted in PEI currently having an all-time high in regards to employment.
Before entering provincial politics, Robert worked as Special Assistant to Prime Minister Jean Chretien where he advised the Prime Minister on matters related to Atlantic Canada. Robert also served as Special Assistant to the Minister of Canadian Heritage and was employed in the private sector as Manager of Government Affairs for the Bank of Nova Scotia in Ottawa.
Robert Ghiz is married to Dr. Kate Ellis Ghiz. They have two daughters and one son, Julia, Emma and Jack.
Dr. Sacha Bhatia, Director of the Institute for Health System Solutions and Virtual Care at Women's College Hospital, Evaluation Lead for Choosing Wisely Canada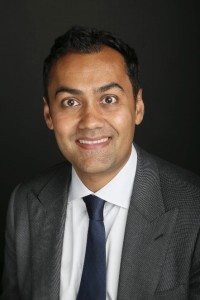 Dr. R. Sacha Bhatia is the Director of the Institute for Health System Solutions and Virtual Care (WIHV) at Women's College Hospital, where he also is a staff cardiologist. As Director of WIHV, Dr. Bhatia leads evaluation for Choosing Wisely Canada, a national initiative managed through the University of Toronto in collaboration with the CMA.
He is also appointed as Assistant Professor at the University of Toronto and as an adjunct scientist at the Institute for Clinical Evaluative Sciences. Previously he worked as a clinical and research fellow in cardiology at Massachusetts General Hospital and Harvard University.
Dr. Bhatia received his medical degree and MBA at McGill University and his internal medicine and cardiology training in Toronto.
Dr. Samir Sinha, Director of geriatrics at Mount Sinai and the UHN hospitals, Provincial Lead, Ontario's Seniors Strategy
Dr. Samir Sinha currently serves as the Director of Geriatrics at Mount Sinai and the University Health Network Hospitals in Toronto and also holds the Peter and Shelagh Godsoe Chair in Geriatrics at Mount Sinai Hospital. In 2012, Samir was appointed as the expert lead of Ontario's Seniors Strategy to advise the Government of Ontario on how to support older adults to stay healthy and live at home longer.  He is an Assistant Professor in the Departments of Medicine, Family and Community Medicine, and the Institute of Health Policy, Management and Evaluation at the University of Toronto and an Assistant Professor of Medicine at the Johns Hopkins University School of Medicine. Samir further serves as Chair of the Health Professionals Advisory Committee of the Toronto Central LHIN and is a Medical Adviser to the Toronto Central Community Access Centre (CCAC).
Dr. Ryan D'Arcy, Professor and BC Leadership Chair in Medical Technologies at Simon Fraser University and Surrey Memorial Hospital Foundation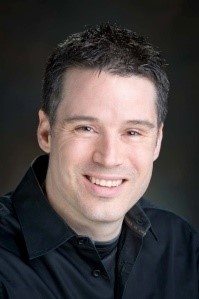 Dr. Ryan D'Arcy is a neuroscientist and expert in translating brain imaging advances into health care innovations.
Dr. D'Arcy received his B.Sc. from University of Victoria (with distinction), M.Sc. & Ph.D. in Neuroscience from Dalhousie University, and completed post-doctoral training in Medical Technologies at the National Research Council (NRC). He then went on to establish the world-renowned NRC Institute for Biodiagnostics (Atlantic) in Halifax. As the Institute's head and senior research officer, Dr. D'Arcy attracted over $50 million in investments in advanced biomedical imaging and established a critical mass of scientists, engineers, and clinicians focused on health technology advances in the diagnosis and treatment of neurological patients. He led the local hospitals and the university towards "innovations from imaging" and has been widely credited for helping to catalyze Atlantic Canada's thriving medical technology cluster.
Dr. D'Arcy is the chief inventor and architect of portable brain vital sign devices, proven invaluable for evaluating major brain trauma, concussion, and dementia. He is an expert in advanced magnetic resonance imaging (MRI) and magnetoencephalography (MEG). D'Arcy also led the development and pioneering demonstration of the world's first virtual reality rehearsal for removal of a brain tumour. These brain surgery simulators, such as NeuroTouch and Periopsim, are now marketed and deployed worldwide.
Currently, Dr. D'Arcy serves as Professor and BC Leadership Chair in Medical Technologies for Simon Fraser University and Surrey Memorial Hospital Foundation and Head of Health Sciences and Innovation at Fraser Health's Surrey Memorial Hospital. Dr. D'Arcy has joined forces with the City of Surrey to drive the rapid development of Innovation Boulevard, which will focus BC's technology sector into a global leader of health care innovation.