***Registration Closes May 13th!***
The registration deadline for the 2015 BCCPA Annual conference is only a few weeks away and spaces are filling up quick! Over 350 people have already registered for what is considered to be one of the premiere continuing care sector events in Canada!
Leading up to the conference we will be offering sneak-previews into the many panel blue-ribbon panel discussion and speaker presentation. Read below for an inside look at the session titled, Highlights and Lowlights of Labour and Employment Law presented by Roper Greyell.
Enjoy golf? A big thanks to Roper Greyell for also becoming the title sponsor for the BCCPA Annual Golf Tournament.
Stay tuned in the coming weeks as we post more about the 24 panel discussions and presentations taking place at the 2015 BCCPA Annual Conference.
For a full program at a glance or to register, click here.

 Highlights and Lowlights of Labour and Employment Law
Najeeb Hassan and Delayne Sartison, Q.C. both partners at Roper Greyell, the premiere labour and employment law firm in Western Canada, will present a fast-paced, entertaining look at important and relevant employment and labour decisions issued over the past year, with a particular focus on healthcare operations. Designed to give participants up to date information in a fun, informative manner, attendees responsible for managing one of the largest cost drivers of residential care and home care operations will leave this session well-armed to avoid the pitfalls of employee management.
Speakers
Delayne Sartison, Lawyer, Roper Greyell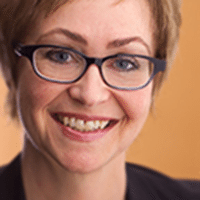 Delayne's practice covers all aspects of management-side employment, labour and human rights law, including strategic planning, dispute resolution and advocacy. Practicing in this field since 1989, she has particular expertise in the unique field of health sector labour relations in B.C. and the application of the Canadian Charter of Rights and Freedoms to collective agreements and collective bargaining.
Delayne is recognized by LEXPERT as a leading labour relations, workplace human rights, workers compensation and employment lawyer, was selected by her peers to be listed in "The Best Lawyers in Canada" and is recognized by Chambers Global. Delayne was appointed Queen's Counsel in 2011.
Najeeb Hassan, Lawyer, Roper Greyell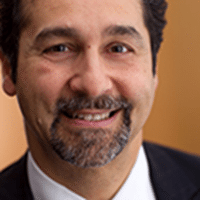 Najeeb joined Roper Greyell in 2014, bringing a wealth of knowledge and experience having formerly been a senior partner in the labour and employment group at one of Canada's largest national law firms. His legal career also includes serving as Vice-Chair of the BC Labour Relations Board and holding several senior positions with the Health Employers Association of BC, where he provided hands-on labour relations advice to its members, many of whom are BC Care Providers Association members.
Najeeb has assisted both union and non-union employers to avoid and resolve difficult legal and human resource challenges. He has extensive experience as counsel in certification and decertification of unions, grievance and interest arbitrations, collective bargaining, managing strikes and essential service disputes, unfair labour practice complaints and other applications under the Labour Relations Code. Najeeb also provides exceptional representation in the area of disability management, worker's compensation, human rights and wrongful dismissal claims.