Fiscally Frail: How Will We Meet The Health Needs Of An Aging Society In An Era Of Limited Budgets?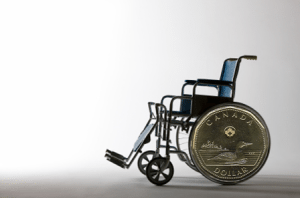 British Columbia is now in the midst a major "silver" tidal wave. Along with an already rapidly aging population, the home and community care sector is over stretched in terms of resources and funding. BC's home and community care budget currently exceeds $2.7 billion – an amount that is forecast to increase with an aging population and greater levels of acuity.
Like the rest of Canada, British Columbia faces an aging demographic. By 2038, the proportion of the population aged 65 and over is projected to between 24% and 27%, or almost 5% higher than the national average. Along with an aging population, the level of acuity among patients in residential care has also been increasing, primarily due to increases in chronic conditions and co-morbidities, as well as the more advanced age at which residents are now admitted to facilities. These challenges threaten the economic sustainability of the current residential care funding model in BC, as well as raising questions about its fairness in terms of inter-generational equity.
This Care to Chat event is intended to be a panel discussion on the topic of financial sustainability and accountability in the continuing care sector. It will include a panel of four Health Authority Chief Financial Officers (CFOs) as well as representatives from the Ministry of Health and the continuing care sector. They will discuss the current challenges of BC's Residential Care Funding Model, and what both funders and operators are doing to strike a balance between the competing priorities of economic sustainability, and ensuring the well-being and dignity of seniors.
Partnership With CCHLA: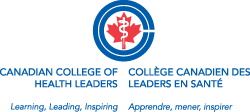 The BCCPA is pleased to partner with the Canadian College of Health Care Leaders (CCHL) to bring you this special Care to Chat event. CCHL members are eligible for discounted pricing for this event. You are also eligible to earn MOC I credits for this event.
About CCHL
The Canadian College of Health Leaders (CCHL), is a national, member-driven, non-profit association dedicated to ensuring that the country's health system benefits from capable, competent and effective leadershi College members come from every health sector and region in Canada and are at varying stages of their careers. Members include students, and health leaders who work in a variety of environments including medical companies, health authorities, health consultants, multi-level care facilities, hospitals, public and private health agencies, health charities, the Canadian military and all levels of the Canadian government. Learn more at www.cchl-ccls.ca.
The Expert Panel:
Glen Copping, Chief Financial Officer and Vice President, Systems Development & Performance, Vancouver Coastal Health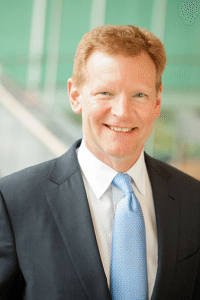 Glen Copping is responsible for Financial Services, General Counsel and Legal Services, Facilities, Business Initiatives and Support Services, Patient Flow Improvement, Internal Audit, Supply Chain and Logistics, and Decision Support.
Copping is a natural collaborator with a history of leading and bringing out the best in large, multi-disciplinary teams. He is results-driven and articulate in describing that results are about more than the bottom line. Before joining Vancouver Coastal Health, Copping was with the Microsoft Corporation, where he served in a number of senior finance roles and most recently as Senior Finance Director for Manufacturing Supply Chain and Information Services.
Prior to joining Microsoft, Copping worked for Nortel Networks, a multinational telecommunications and data networking manufacturing company. Among his responsibilities there was combining 23 accounts payable locations across North America, re-engineering processes and bringing them together in one location.
Copping began his career as an engineer after earning his Mechanical Engineering degree from the University of British Columbia, and an MBA from Simon Fraser University. His career path evolved to include accounting and successively senior positions in the United States, but Copping enthusiastically returned to Vancouver in September 2013 to take up his current position of Chief Financial Officer and VP of Systems development & Performance.
Kim Kerrone, Vice President & Chief Financial Officer, Island Health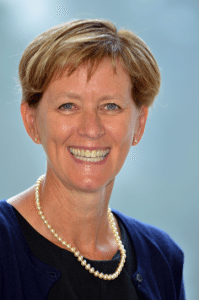 Kerrone Kerrone has over 20 years experience in health care as well as experience in strategic consulting with Deloitte and with the corporate oil and gas sector in Calgary. 
Prior to joining Island Health, Kerrone was the Director of Finance with the Calgary Health Region where she was responsible for all budget planning, business analysis and financial arrangements with contracted health providers. From 2008 to 2012 Kerrone was the Chief Financial Officer for Agecare, a private company based in Calgary with interests in long term care, assisted living and construction and development.  As CFO, Kerrone was responsible for all banking and financing arrangements as well as being a member of the executive team. Kerrone also has extensive experience with developing funding and accountability models and public private partnerships.
Kerrone holds a Master of Business Administration and Bachelor of Science in Nursing (with Honours) from the University of British Columbia, and is a Certified Management Accountant.
Martin Pochurko, Chief Financial Officer, Fraser Health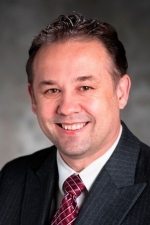 Martin Pochurko provides strategic financial leadership.  In his role, Porchurko is responsible for budgeting and financial services. He leads the departments of Accounting Services, Business & Client Services, Corporate Financial Planning & Reporting, and Systems & Capital Development.
Porchurko previously served at Simon Fraser University, one of our academic partners, as Associate Vice President, Finance since 2007. In addition to improving reporting processes and enterprise risk management, Porchurko's dedicated team of professionals was known for providing service across the campus community. Prior to joining SFU, Porchurko was the Director of Financial Reporting and Budgeting at the University of BC.  Earlier in his career he held several senior management roles during his 15 years at the Insurance Corporation of BC
Donna Lommer, Vice President Residential Services & Chief Financial Officer
Donna Lommer joined Interior Health (IH) almost 20 years ago and has demonstrated progressive growth within the organization through her many years of experience in the financial area, including capital projects. In 2005, she moved from Financial Services to take a position as Program Administrator for Residential and Palliative Care for the Okanagan Health Service Area where she oversaw the development of many new residential beds, the standardization of services, and numerous other changes within the seniors and palliative care area for the Okanagan. In the spring of 2009, Lommer was asked to take on the role of Corporate Director of Strategic Alignment where she lead the organization through a very challenging budget management process. In the spring of 2010, she became IH's VP of Residential Services and Chief Financial Officer. Lommer has a Certified General Accountant designation.
Details:
Date: Wednesday, February 4, 2015
Location: Terminal City Club, 837 West Hastings Street, Vancouver, BC
Sign-in/Seating: 11:30 am to 12:00 pm
Lunch/Program: 12:00 pm to 2:00 pm
| | |
| --- | --- |
| Individual Ticket | Table of 8 |
| $75 (BCCPA or CCHL Member) | $660.00 (BCCPA or CCHL Member) |
| $125 (Non-Member) | $1100.00 (Non-Member) |
*Please note tickets are non-refundable.

Care to Chat Sponsors:
Platinum

Gold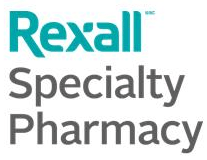 Silver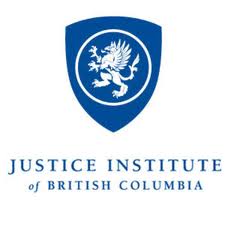 About: Care to Chat is a special speakers series of breakfast and lunch sessions featuring some of Canada's opinion leaders and experts on thought-provoking issues of interest to care providers, business leaders and key decision makers in the continuing care sector, as well as other professionals, seniors and their families.