Tabor Village located in Abbotsford, BC will be hosting a two and a half-hour speaker presentation titled, A Look Into Healthcare and Aging in the Netherlands: The Fact, The Challenge, and the Possibilities. 
The session will feature Anne-Mieke (Mickey) Krijgsman den Ouden as keynote speaker, and will offer a brief outline of the healthcare system and financing in the Netherlands. For more information please see below:
+++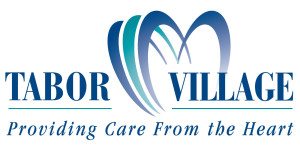 A LOOK INTO HEALTHCARE AND AGING IN THE NETHERLANDS:
THE FACTS, THE CHALLENGE AND THE POSSIBILITIES
Speaker: Anne-Mieke (Mickey) Krijgsman den Ouden
WestOost Inc.
Monday, July 14, 2014, 1:00 p.m. – 2:30 p.m.
Tabor Court Chapel, TaborVillage,
31954 Sunrise Crescent, Abbotsford, B.C.
www.taborvillage.org
About Anne-Mieke
Anne-Mieke is an entrepreneurial, result-oriented manager with a coaching style of leadership.  She is experienced in healthcare ranging from hospitals, and care homes to homecare and an expert in regulations in Dutch governmental healthcare budgeting and allocation.  Anne-Mieke operates from a client and care-giver oriented perspective with a clear business economics baseline, and combines that with a refreshing "out-of-the-box" line of thought. She applies her extensive knowledge and experience from an innovative angle in improvement programs, looking outside-in as well as inside-out.  Highly experienced in change programs and project management, she has excellent skills to execute complex result oriented transitions.  She serves as a supervisory board member for 2 day care organizations in child and youth care.  She is a member of the European Association of Homes and Services for the Aged (EAHSA) and the International Association of Homes and Service for the Aged (IAHSA) and a member of NVTZ. 
For more information about Anne-Mieke please visit:   www.westoost.info/ or email: west_oost@yahoo.com
The presentation will give you a brief outline of the healthcare system and financing in the Netherlands, the recent changes to the system and what still to expect.  It will sketch the challenges with regard to demographics and cost, and how the Netherlands intends to deal with these. As a wrap-up, you will get an impression of different type of residences and their services, followed by a number of innovative solutions and technologies found in the Netherlands. 
To register or for further information please call:
Dan Levitt, Msc., CHE, Executive Director, Tabor Village at 604-859-8715, ext. 102
or email: dlevitt@taborvillage.org
As this complimentary education event is expected to be well attended – plan to register early.  Due to space limitations we cannot guarantee admission to on site walk-ins.