Government funding supports Oceanside Hospice Society
QUALICUM BEACH – Parliamentary Secretary for Seniors and Healthy Living and Parksville MLA Michelle Stilwell today announced a $40,000 grant to the Oceanside Hospice Society to help support end-of-life care services for Oceanside residents.
"Government is delivering on its commitment to provide people with quality end-of-life care, and today's funding announcement will help patients and families more easily access and navigate hospice care in our community," said Stilwell, who made the announcement on behalf of Health Minister Terry Lake.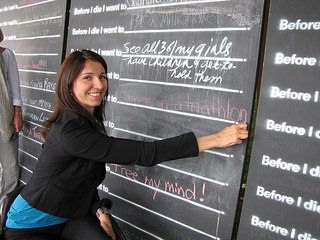 The grant will support the society in its efforts to hire a community resource navigator – a first of its kind for Vancouver Island – who will help patients and their families access end-of-life care and services. The grant will also support the society in the creation of a community information package on end-of-life care to serve as a resource for those that need great access to these services patients and their families.
"Island Health is committed to providing high quality, accessible services and supports to individuals and families dealing with end-of-life care and issues," said Don Hubbard, board chair of Island Health. "We are proud to be part of the partnership that is supporting this important service in the community."
Officially established in 1990, the society's programs are run by three part-time staff and over 60 volunteers. They provide outreach services to patients and families in their homes and in other care centers such as the palliative unit at Nanaimo Regional General Hospital. Their holistic approach to palliative care includes counselling and support groups, equipment loans, referral services and information, self-care, companioning and caregiver respite as well as palliative vigil services. Staff members work as part of the interdisciplinary end-of-life care team. Volunteers are trained to provincial standards and offer a wide range of services to help patients maintain a quality of life in their last days, and support families. The society provides programs and services to residents of Parksville, Qualicum Beach, Nanoose, Deep Bay, Bowser, Qualicum Bay, Errington, Coombs, Hillers and Whiskey Creek.
"Oceanside Hospice Society has been working to connect with and provide support to palliative patients, their family members and care givers sooner, once they receive a diagnosis of a life limiting illness," said Lynn Wood, executive director of the Oceanside Hospice Society. "By providing support and information during this most difficult time, we believe that greater peace of mind will result and fewer crisis will occur. We are thrilled that the government sees this as an opportunity to invest in the well-being of our Oceanside community residents."
Since 2010, the Ministry of Health has provided over $17 million in hospice and palliative care funding.
Quick facts:
As of September 30, 2013, there were 261 adult residential care beds designated as end-of-life beds, plus a further 58 'flexible' residential care beds in B.C.
In 2013, the Oceanside Hospice Society served 711 palliative clients, 981 bereaved clients and provided self-care and healing touch/reiki to 214 clients.
In 2013, society volunteers delivered medical equipment and hospital beds to 251 families to allow those who chose to die at home to remain where they felt most comfortable.
On call counsellors responded to 124 clients, providing over 300 hours of professional counselling.
Staff, volunteers and contractors, offered over 600 hours of public education and training.
Volunteers contribute over 5,300 hours of volunteer time and expertise to hospice/palliative care service delivery annually.
For more information visit the BC Government Newsroom