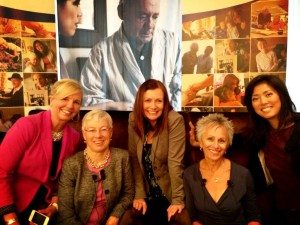 In early April the BC Care Providers Association held its third Care to Chat speakers session, wrapping up the Metro-Vancouver installments of the kick-off season. The dialogue titled, Please Knock Before Entering: Intimacy & Sexuality in Care Homes, featured Maureen McGrath, host of CKNW Sunday Night Sex Show as keynote speaker. Also joining the expert panel discussion as moderator was Sophie Lui, anchor, Global BC Morning news.
It seems that the Care to Chat session has provoked numerous discussions on the taboo subject of sexuality and intimacy in care homes. Since April, the topic has received extensive coverage in news headlines, inspired industry conversations, and become a hot topic in the online blogging world.
"It is great to see the conversation carry on beyond Care to Chat," says Daniel Fontaine, CEO. "It helps to illustrate the topics we are covering are of strong interest to the sector and the broader community at large."
See the most recent Global news online article below:
Sex and Seniors: Shaking off the stigma
By Paula Baker  Global News
Senior citizens being intimate or having sex. It's a scenario that's an uncomfortable thought for some people and even more so when you consider one or both may have some form of dementia.
But it is a scenario that's more common than not, and the issue is one that B.C. care homes are facing as the baby boomer generation ages.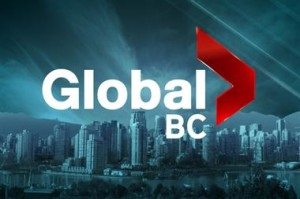 In an attempt to bring the taboo subject of sexuality and intimacy in care homes to the foreground the BC Care Providers Association hosted a panel of experts in the spring. The panel tackled issues around intimacy, privacy, and supporting safe and consensual sexual relationships in residential care facilities, particularly around residents with dementia.
At Haro Park Centre, which offers independent and assisted residential care to seniors in Vancouver, they're dealing with individuals with different forms of dementia, says Executive Director Catherine Kohm.
"We have situations where we have one person who is fine, and one who is clearly not and then we have the children who are sometimes not comfortable with knowing their parents are having sex," Kohm said.

"It becomes very complicated."
Nowadays, care facilities are facing serious challenges as it relates to respecting an individual's right to privacy and ensuring the relationship is safe and consensual.
While some seniors that enter a care facility may be there due to cognitive decline, and in fact, may no longer be able to make financial or legal decisions, it does not mean they cannot make sexual or romantic decisions in their life.
"The whole idea of sex and consent is a very large area," said Jane Purdie, who is a lawyer specializing in elder law and former chair of the National Elder Law.
"You can't have someone else consent for sex for you and that's one issue that seems to be lost on a lot of decision-making. No one that has power of attorney, a health care worker, family member can make that decision for you. It has to be you and at the time of sex."
Currently, Purdie said, we don't have courts that decide whether you're mentally able to have sex and you can't check a box on an intake form that allows someone to have sex.
If that's the case, how do residential care facilities navigate this legal and human rights minefield? It's a mix of policy development in care homes as well as educating their staff.
Beginning in 2006 a group of experts came together to develop a set of guidelines Supporting Sexual Health and Intimacy in Care Facilities, which was driven from clinical and ethical best practices, and the law. The guidelines would cover adults who are aged 19 years old and above, living in a care facility in B.C.
Ideally the guidelines would be adapted by individual facilities and molded to fit that particular facility's philosophy and culture, according to Kate McBride, registered nurse and coordinator of Sexual Health Rehabilitation Services at GF Strong Rehabilitation Centre.
But ultimately it comes down to asking 'what are their needs?' and looking at it on a case-by-case basis, McBride explained, as well as taking into consideration the problem of touch deprivation in the elderly population.
Not only are senior citizens dealing with societal constraints when it comes to sex and intimacy but the gender numbers aren't going in their favour either. For seniors aged 65 to 69, there are approximately 93 men per 100 women and that number decreases significantly — to 44 men per 100 women — when they hit 85 years old.
"It's a time in their life when touch — all kinds of touch — is really needed," Mc Bride said. "Care facilities that are trying to tackle this problem are having caregivers or a nurse give residents a hand or foot massage, so they get something tactile in their lives."
But as Kohm pointed out, even with having guidelines, Haro Park Centre's staff is no different from their residents when it comes to needing education about sexual health and intimacy in care facilities.
"We're more used to talking about sex but certainly talking about it is never comfortable," she said.
"Really it comes down to educating staff around sexuality, intimacy, privacy and LGBTQ issues — that's huge and it never ends. Overall, we take direction from the residents that live with us and want the help and support. "
Human sexuality is a part of life but when it comes to seniors, the subject of sex after 60 is not addressed by the mainstream. As Maureen McGrath, a registered nurse specializing in sexual health issues for men and women said, there's no number attached to when sex doesn't matter anymore.
Essentially are seniors supposed to turn those feelings and emotions off because it's an uncomfortable topic or subject to even think about? Advocates also argue it's not just about the sex, it's also emotional and spiritual health that are included in a resident's well-being.
No matter what the age, when someone is denied their sexuality, it leads to isolation and depression, McGrath said.
"You lose your family, you lose your friends, you lose who you are when you were working, you lose your spouse," Purdie said.

"It's just one loss after another and now, you're in institutional care. If you were lonely for an hour, a day or even a week… that's someone's life potentially every day."
And it's dealing with that loneliness within the bounds of human rights and respectfulness that care facilities must work.
While some out-of-the-box options may seem unconventional, forward-thinking countries like Denmark have come up with unique programming like a men-only 'popcorn and porn' night. As strange as it may sound, and admittedly what works for one facility may not work for another, the program has proven to help decrease aggression and increase mood among elderly men.
In Canada however that idea wouldn't fly due to our laws around publishing obscene material in a common area, according to Purdie.
One option, although limited, which is available in Canada is sexual surrogacy… continue reading.