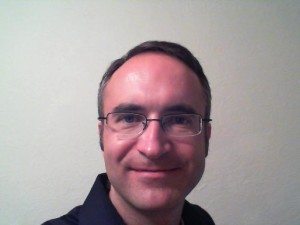 The BC Care Providers Association is pleased to welcome Michael Kary as the new Director of Policy and Research. Kary joins the organization after a nation-wide search to fill the position earlier this year.
Kary brings with him over ten years of impressive health policy experience and a solid educational background including a Master's of Public Administration from Queen's University.
"We are excited to bring Michael aboard as our Director of Policy and Research," says Daniel Fontaine, CEO. "Michael has played key roles in the development of governmental and private-sector research on significant issues affecting our sector. His skill-set will certainly help us to meet the key goals and objectives laid out in our Strategic Plan approved by the Board last year."
Kary has spent the past six years as a Senior Policy Analyst with the IGR Branch and Seniors Directorate of the BC Ministry of Health. While in the position he developed, coordinated and advanced various high profile intergovernmental (IGR) issues, activities, and meetings with other provinces and territories, as well as the federal government. Kary's impressive work advancing seniors' issues have led to key IGR policy development in areas such as pharmaceuticals, sustainability, health human resources and wait times.
Prior to his work with the BC Ministry of Health, Kary held the position of Intergovernmental Policy Advisor and Acting Senior Advisor Federal-Provincial Relations with Alberta Health and Wellness. Leading extensive research and writing on major federal-provincial health issues, Kary has drafted a series of significant reports in areas such as public and Aboriginal health, pharmaceuticals and wait times. In addition, Kary was tasked with reviewing IRG agreements and preparations for Deputy and Ministerial meetings.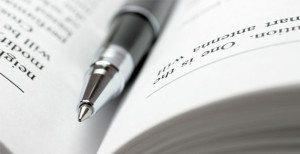 Kary has also conducted work as both a research and policy analyst with the British Columbia Medical Association, as well as the Providers' Service Branch of the Ontario Ministry of Health and Long-Term Care.
When Kary is not championing high profile intergovernmental and federal reports or conducting leading edge research, he remains a long-time volunteer with the Vancouver & Fringe Festivals supporting local theatre and arts.
Kary will be assuming his new post on August 25th, 2014, and will be accompanying Fontaine at the BCCPA hosted 2014 CALTC meeting being held in Whistler in late August.
"I look forward continuing to focus on seniors' issues including working to improve quality of care," says Kary. "I am also very much looking forward to joining the BCCPA team, as well as working jointly with members of the organization in advancing continuing care sector issues across the province."
To review highlights of Kary's past work see below:
Waiting Too Long: Reducing and Better Managing Wait Times in BC (BCMA, June 2006) https://www.doctorsofbc.ca/files/waiting_too_long.pdf
Getting IT Right: Patient Centred Information Technology (BCMA, January 2004) https://www.doctorsofbc.ca/files/GettingITRight.pdf