Dear Member,
According the BC Care Providers Association (BCCPA) bylaws:
4.3 Every notice of an annual or special meeting of the Society shall state the nature of the business of the meeting and such notice shall be given to every member thirty (30) days before such general or special meeting.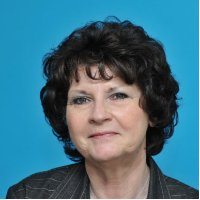 Therefore, as the Chair of the Governance Committee, I would like to invite all of our members to the Annual General Meeting (AGM) taking place at our 37th Annual Conference in Whistler, BC. The meeting is scheduled for May 26th at 4:30 pm in the Empress B Room of the Fairmont Chateau.
The AGM agenda and supporting documents have now been posted on the member section of the website and can be viewed by clicking here.
A series of changes are also being proposed to update and modernize the BCCPA's current constitution and bylaws. The most significant changes have been highlighted within the documents uploaded to the website. A few of the key highlights include:
Strengthening the language pertaining to our member Code of Ethics
Introducing six-year term limits for Board directors effective May 2015
Eliminating regional director positions and implementing at-large directors aligned with a matrix of identified skillsets and criteria
Updating terminology to better reflect the active engagement and ongoing participation of our homecare members
On March 20th a formal request for nominations was emailed to all BCCPA members seeking out their interest in running for Board position.  I am pleased to advise you that a number of candidates have subsequently put their names forward to run for the 2014/15 Board positions.
As these members are running unopposed, the following individuals have been acclaimed:
Rowena Rizzotti (Retirement Concepts) – Vancouver Coastal – 1 year
Kristan Ash (We Care) – Vancouver Coastal – 2 year
Will McKay (Baltic Properties) – Interior Health – 2 year

(incumbent)

Elaine Price (Eden Care Centre/West Shore Laylum) – Fraser Health – 2 year

(incumbent)

David Cheperdak (Broadmead) Vancouver Island – 2 year

(incumbent)

Elissa Gamble (Bayshore Home Health) – Home Care Sector – 2 year
Andre Van Ryk (H & H Total Care) Congregate Care/Assisted Living – 2 year

(incumbent)
Retiring from the board in May will be Bob Attfield, Liz Dutton and Liz Monrad.  Isobel McKenzie resigned from the Board in March to accept the position of BC's first Seniors Advocate. On behalf of the BCCPA, I would like to thank them all for their contributions to supporting the continuing care sector.
Incumbent Board directors Sue Emmons, Donna Morasco, and Ron Pike, as well as Debra Hauptman (Langley Lodge) are all willing to stand as board appointed directors; which will occur immediately after the AGM.
The new and incumbent Board directors will be joined by Azim Jamal, Al Jina and Aly Devji, all of whom have one year remaining in their term.  Mary McDougall currently serves as past president.
This has truly been an exciting year for the BCCPA, with a very bright future ahead. Whether you are attending the 37th Annual Conference or not, I would encourage you to make every effort to attend our upcoming AGM. I look forward to seeing you there.
Sincerely,
Elaine Price
Chair, Governance Committee