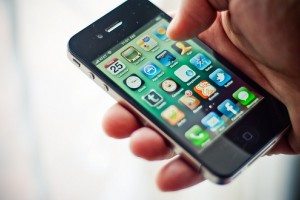 New this year,we are pleased to offer a free mobile app to BCCPA Annual Conference attendees. The app will let you browse and search the conference program, put together your own personalized conference planner, virtually explore the various exhibitor booths, and even share your experiences via social media channels. Never miss a moment with live conference updates, instantaneous messages, and even a conference wide photo gallery. Got a question, but no help desk in sight? Simply click on the virtual conference help desk, located within the app, and connect with one of our BCCPA staff for immediate support.
With an impressive 60% more non-commercial delegates in comparison to last year, the 2014 annual conference is gearing up as BC's largest continuing care event. Over 350 industry professionals, front-line care providers, and government representatives will gather to hear from key industry innovators, experts, and thought-leaders at the industry highlight of the year!
Last week we brought to you a glimpse of a few conference sessions. Read on for a more in depth look at a couple of highly anticipated conference sessions.
Become a Scheduling Genius with Procura
Join a packed room for this workshop led by Susan Gains, Senior Sales Executive, Procura.
Frustrated with a time consuming scheduling system? Interested in freeing up your coordinators to focus on value-added tasks?
Join us for an informative session on the power of Procura's Scheduling Genius. Procura's Scheduling Genius simplifies and speeds up the scheduling of fields staff and tasks based on availability, qualifications and skills. With the right caregiver automatically matched to each and every client, your coordinators are freed up to focus on  value-add tasks, your employee's utilization and productivity is increased and you ensure that your clients receive the best possible care.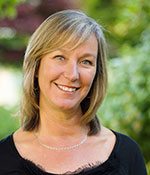 A little bit about Procura Home Care Software: Procura provides a comprehensive and fully integrated software solution for point-of-care, clinical (InterRAI MDS-HC), financial and back office https://bccare.ca/wp-content/uploads/2022/08/medcare-img22.jpgistration for Regional Health Authorities, and Home Care and Community Care agencies across Canada. Procura provides a Community E-Health Record and enables the management of multiple programs and lines of business.
Responsible for nurturing new opportunities for new and current customers in Canada, Susan brings over 25 years of Information Technology training consultation, customer service and financial management experience to her role.  Susan joined Procura in 2001 as an Account Manager, now as Senior Sales Executive she is exceptionally qualified to understand our customers' unique needs and requirements for home and community health software.
The Cost of Not Being Safe
Secure your seat in this highly anticipated session with John Lam, Industry Specialist, WorkSafeBC.
This session will explore and discuss the potential reasons why 2 similar Long Term Care firms have dramatically different claims history. Resulting from the claims, the direct and indirect costs to the 2 firms will be shared with the audience. Concluding the presentation will be some means to improve injury rate and cost performance.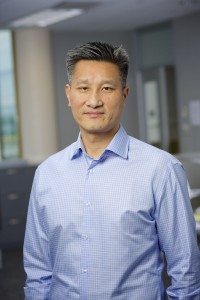 The session will begin with the introduction of WorkSafeBC followed by the introduction of the 2 sample firms. These firms will be actual current firms in the Long Term Care (Classification Unit 766011) industry not affiliated with the Health Authorities. The introduction will include a brief description of metrics and comparable metrics for the firms. Scatter plots will show the firms relative to each other and to the rest of the industry (minus the Health Authorities).In addition, each firm's injury claims characteristics will be summarized.
The audience will participate in a discussion as to the status of the industry and the potential reasons for the different histories experienced by the 2 sample firms.
The session will continue with WorkSafeBC presenting on the direct insurance costs for the 2 firms, the indirect costs resulting from injuries, the resources available to every firm, and the opportunities for improvement presented to every firm with regards to prevention.
A question and answer period will conclude the session.
John holds a bachelor's degree in medical laboratory science and a MBA from UBC. He has had a decade long career in health care, in public and private facility settings. Since 2001, he has been working for WorkSafeBC. Currently, his role is an industry specialist with Industry & Labour Services. He spends much of his time on Health Care matters.
Register Now- Sessions Are Filling Up Quick!
Delegate packages and discounted hotel rooms are selling out quick. With limited session seats left, if you want to attend the Annual Conference next month, it is best to REGISTER NOW. We look forward to seeing you there!