It was another full house for the latest Care to Chat event held today on the topic of intimacy and sexuality in care homes. Global TV's Sophie Lui moderated the panel discussion which featured keynote speaker Maureen McGrath, host of CKNW's popular Sunday Night Sex Show.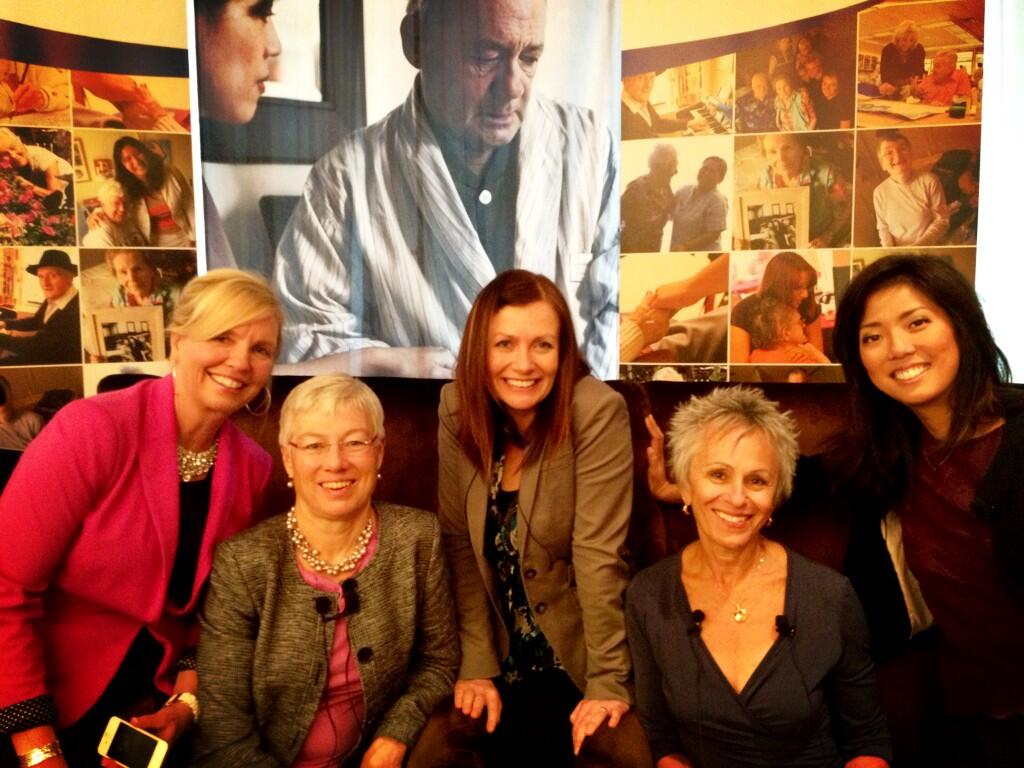 "I want to thank the BC Care Providers for tackling this complex issue and bringing everyone from within the sector together for this first of its kind event," says McGrath. "It must have started a trend because now I am being contacted by similar organizations across the country who also want me to discuss sexuality and its impact on the health of seniors in care."
This was the third Care to Chat to take place over the last six months. Well over 350 people have attended the panel discussions which have also focused on inter-resident aggression and surveillance technology in care homes. The Care to Chat platinum sponsor is Medical Pharmacies. Rexall Specialty Pharmacy (Gold) and the law firm Coutts Pulver (Silver) also sponsor the events.
A special video was created to open up the today's discussion. It was originally developed by Haro Park Centre as part of their efforts to educate their staff and stakeholders regarding the issue of sexuality and intimacy. It helps to visualize the complex nature of the issues facing residents, care home staff and their families.  You can view the edited video produced for the Care to Chat event by clicking on the link below.
Over 300 people are expected to attend the upcoming Annual Conference whereby the final Care to Chat event for the inaugural season will be taking place. The keynote speaker will be Isobel Mackenzie, BC's new Seniors Advocate. This will be her first major appearance before the continuing care sector since accepting her appointment last month.
Anyone interested in attending the final Care to Chat will have to register as a delegate for the conference. However, delegate spots are going quickly, so if you are interested in attending, please register now.
Additional Resources
Alzheimer Society of Canada
Alzheimer's Society (UK)
Moving into a care home – advice for lesbian, gay and bisexual people
BC Coalition of People with Disabilities
Sexuality & Disability Webliography
Seniors & HIV (English, Punjabi and Chinese)
Spinal Cord Injury BC
PleasureABLE Sexual Device Manual for PWD
Supporting Sexual Health and Intimacy in Care Facilities: A Pocket Reference Guide
Additional Sexual Health Resources
The Society of Obstetricians and Gynaecologists of Canada
Vancouver Coastal Health
Supporting Sexual Health and Intimacy in Care Facilities: Literature Search
Supporting Sexual Health and Intimacy in Care Facilities
And more …
Canadian Nurse Continence Advisors