Since opening up the delegate registration for the 2014 Annual Conference, there has been a tremendous response!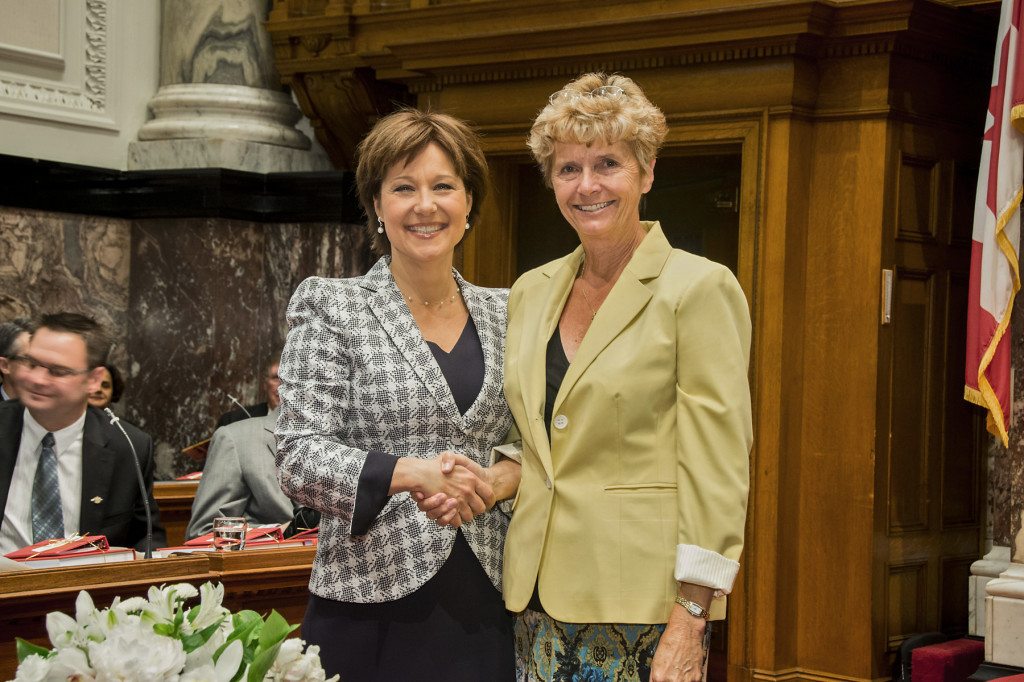 "Based on early registration numbers in the first week, we are well on our way to exceeding the number of service provider delegates compared to last year," says Daniel Fontaine, CEO. "It's also great to see that so many senior officials from within the Ministry of Health and the regional health authorities will be joining us either as panelists or in the workshops."
We are pleased to announce that Linda Larson, MLA, Parliamentary Secretary to the Minister of Health for Seniors, will deliver the Welcoming Address. This will be Larson's first opportunity to meet with BCCPA delegates at our convention.
The concurrent sessions are filling-up quickly. Register today before your sessions of first choice are full! Here is a list of our newly confirmed speakers.
Joining the Personal Budgets in Home Care panel will be:
Shannon Berg, Executive Director, Home and Community Care, Vancouver Coastal Health Authority
Doug Hughes, Assistant Deputy Minister, Health Services Policy and Quality Assurance Division, Ministry of Health
Joining the panel A Collaborative Approach to Improving Workplace Safety will be:
Maria Howard, CEO, Alzheimer Society of B.C.
Debbie Yule, Vice President, Industry Training, go2
Joining Chief Superintendent Bill Fordy, Surrey RCMP on the Silver Alert panel will be:
Barbara Lindsay, Director of Advocacy & Public Policy, Alzheimer Society of B.C.
For more updates, to view the Program-At-A-Glance and to register, please visit our website. Remember to register by March 31st to receive the early bird rate and be entered to win two tickets to the upcoming April 8th Care to Chat!
See you in Whistler!
Obligations Prior to Transferring Human Remains
On March 7, 2014, Consumer Protection BC issued a notice regarding the proper authorization funeral providers require from the person(s) who have the right to control the disposition of the human remains.
To help ensure the procedures are workable for our members, we have been communicating with Consumer Protection BC, the BC Funeral Association and the Office of the Public Guardian and Trustee of B.C. We are also in the process of arranging a teleconference with them.
If you have any comments or concerns you would like us to consider bringing forward, please contact Heather Campbell, BCCPA Director of Policy & Research at 604.736.4233 ext. 228 or hcampbell@bccare.ca by Friday, March 14th. A copy of Consumer Protection BC's notice is available on our website.
Reminder: Elder Abuse Prevention Priority Areas Survey
If you haven't already done so, please consider completing the Elder Abuse Prevention Priority Survey. The results will help inform our recommendations to the provincial Council to Reduce Elder Abuse regarding priorities for action and related matters.
The survey closes Thursday, March 13, 2014.We appreciate your time and attention to this important issue.