Below are highlights of recent policy and legislative changes at the federal and provincial level, as well as in the U.S. We've also identified some new resources, videos and legal news of interest to our members:
Policy & Legislative Changes
Federal
Social Insurance Number (SIN) cards: Starting March 31, 2014, the production of the SIN cards will be discontinued. Service Canada will start to issue SINs to individuals in a paper format. For more information, including key employer responsibilities click here.
Anti-spam: On July 1, 2014, Canada's new anti-spam legislation will come into effect. The new law will affect any individual, business or organization that makes use of commercial electronic messages, among other things.
British Columbia
Reportable incidents: Effective Dec. 1, 2013, three amendments were made to the Residential Care Regulation, regarding the definition of choking; a new reportable incident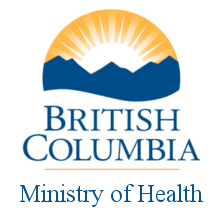 category entitled "aggression between persons in care"; and a modification of the existing definition of "aggressive or unusual behaviour." More information is available in the Ministry of Health FAQ.
Home and Community Care Policy Manual: Effective Jan. 1, 2014, four changes were made to the manual. The Ministry of Health provided copies of Chapters 4 and 7 with the changes highlighted in red text. The documents are availble on our website.
The BC Care Aide Registry released the Health Care Assistant Program Recognition: Guide for Educators (December 2013). The Registry's website also has important dates, English language competency requirements, and templates for program recognition.
Alberta
Compassionate care leave: Effective February 1, 2014, Albertan workers can take up to eight weeks of unpaid, job-protected leave from work to care for a gravely ill family member.
On March 5, 2013, Alberta's new Bathing Frequency Standards came into effect. The Alberta Continuing Care Association provides a summary, available here.
Following two deaths related to choking, Alberta Health Services issued a Safer Practice Notice, Staff Response to Choking Events.
Ontario
The Government of Ontario is expanding community paramedicine programs to improve access to home care and community support services for seniors and other individuals with chronic conditions. 
U.S.A.
Surveillance technology: Effective Nov. 1, 2013, Oklahoma became the third state, along with New Mexico and Texas, to permit residents in long-term care homes to install surveillance cameras in their rooms at their own expense.
In California, a number of bills were proposed regarding residential care homes, including unannounced annual inspections; timely responses to complaints; increasing fines to $15,000; and new penalties for non-compliance, including suspending admission of new residents.
_____________________________________________________________
New Resource
BC BPSD Algorithm interactive website. The algorithm, intended to be combined with the BPSD Best Practice Guideline, "is a practical, electronic, interactive tool intended to support interdisciplinary, evidence-based, person-centred care for persons with behavioural and psychological symptoms of dementia." For more information about the algorithm, including its background, how to use it and next steps, please click here.
_____________________________________________________________
Videos
The Health Council of Canada has released a new video highlighting Home First in Mississauga / Halton, Ontario.
Actor Seth Rogen delivers an opening statement before a U.S. Senate hearing on Alzheimer's Research.
_____________________________________________________________
Legal News
On February 3, 2014, the BC Supreme Court issued its decision in Bentley v. Maplewood Seniors Care Society, 2014 BCSC 165. The court found that the residential care home must continue to assist feeding Mrs. Bentley. For an overview and brief legal commentary on the case, please click here.
In Alberta, Covenant House is appealing the Information Commissioner's ruling in favour of a daughter that was banned from visiting her father. The provincial Ombudsman ruled she was not treated fairly and the Information Commissioner ruled Covenant House should give her the documents that explain why she can't see her father. The appeal was heard Feb. 20, 2014. CBC's The Current aired a follow-up story on March 11, 2014.
In January 2014, the US Department of Justice announced that a $30 million settlement has been reached in a case involving a kickback scheme related to the referral of clients between therapy providers and nursing homes.
Also in January 2014, the Indiana Court of Appeals reversed a ruling that had been in favour of a nursing home, which was seeking to recover unpaid care costs.
Residents of Vi at Palo Alto in California have filed a class action lawsuit against the retirement community, "raising questions about the way continuing care retirement communities handle entrance fees in cases where residents or their estates are eventually repaid a portion of the upfront fee" (Senior Housing News, February 2014). A copy of the class action complaint is available here.
_____________________________________________________________
From the Archives
JFK assassination overshadowed Ohio nursing home fire that killed 63, led to new rules (Winnipeg Free Press, November 22, 2013).