SafeCare BC Launches Website!
2014 is off to a busy start for SafeCare BC! We are excited to announce that SafeCare BC has launched the official SafeCare BC website. The site will offer various injury prevention tools and resources for long-term care workers in BC. Be sure to explore the SafeCare BC website and its many resources!
Training Needs Assessment- SafeCare BC Wants to Hear From You!
SafeCare BC and the Howegroup are conducting a needs assessment of training and resource needs for the long term care sector in BC.  This needs assessment will provide important input for the training activities and resource development to support safe and healthy workplaces.  The needs assessment consists of two on-line surveys (one for management and one for front-line staff), interviews with stakeholders, and focus groups to validate the findings. 

Beginning this week, SafeCare BC will be posting links to the surveys on the SafeCare BC website and many collaborating partner websites.  Be sure to look for an email containing the link to the on line surveys. Once the survey and interview results are analyzed, the final report will be posted on the SafeCare BC website and circulated to the SafeCare BC contact list.
The results from the needs assessment will inform the development of the training plan for SafeCare BC.  After hearing from front line staff and management, SafeCare BC will develop training & resources to meet the needs of the long term care sector. SafeCare BC is working closely with its partners to ensure they reach as many stakeholders as possible. Watch for your opportunity to participate in shaping the future direction of SCBC!
Search for Executive Director Drawing to an End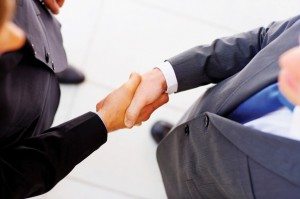 The SafeCare BC Hiring committee is pleased to announce the search for the first SafeCare BC Executive Director is drawing to a close. SafeCare BC will be selecting the first Executive Director from a pool of over 50 applicants later this month. "We had many terrific candidates and the selection process was no easy task," says Liz Dutton, Chair of the Hiring Committee. "We hope to be in a position to announce SafeCare BC's first employee within the next couple of weeks."
SafeCare BC Implementation Working Group
Over the past months, operational direction of SafeCare BC has been guided by the SafeCare BC Implementation Working Group. The working group has held two meetings to oversee the direction of SafeCare BC initiatives as well as the Plan for Action. 
Meet the SafeCare BC Implementation Working Group: 
Sue Emmons, BCCPA Board Member, (Chair)
Daniel Fontaine, CEO, BCCPA
Mary McDougall, BCCPA Board Member
Jeannette Thompson, Administrator, Broadway Lodge & Denominational Health Association representative
Stephen Symon, Manager Industry and Labour Services, Healthcare Industry  WorkSafe BC
For more information on SafeCare BC, please visit the SafeCare BC website at www.safecarebc.ca. SafeCare BC can also be contacted at 604-630-5572, or by email at info@safecarebc.ca.