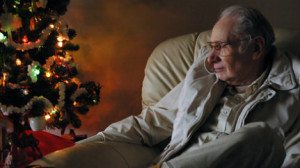 With the holiday season among us, many individuals in care may want to temporarily leave their residential care home to enjoy time with their families. Clients receiving subsidized residential care services are allowed cumulative absences of up to 30 days in a calendar year for personal reasons. This does not effect the eligibility of the individual to receive government subsidies. During a temporary absence from residential care, the client is required to continue to pay their client rate from the residential care facility unless arrangements have been made for another person to temporarily use the client's facility bed. In this case, the temporary client is responsible for paying the client rate.
As residents may wish to spend time with their families and friends over the holiday season, we offer a gentle reminder to members of the Residential Care Regulations regarding temporary absences:
A licensee must ensure that a person in care who leaves a community care facility for a temporary purpose has in his or her possession written documentation indicating the person in care's name, the community care facility's name and emergency contact information.
*does not apply to a licensee who provides a type of care described as Child and Youth Residential in respect of persons in care who are capable of identifying themselves*
If a licensee has reason to believe that a person in care may leave a community care facility without notifying an employee, and may not be able to identify him or herself, the licensee must ensure that the person in care is fitted with a bracelet or other means of identification that cannot be easily removed. The identification must indicate the person in care's name, the community care facility's name and the individual's emergency contact information.
For further information, please refer to the Ministry of Health Home and Community Care Policy Manual and the Community Care and Assisted Living Act.